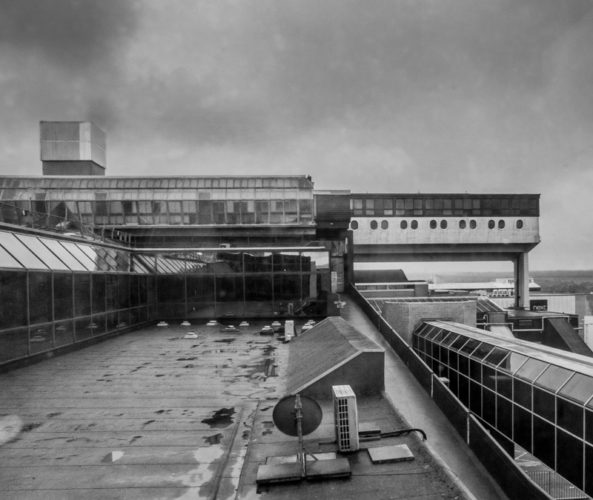 Monday is Gems day. I usually get out, but it didn't look like it today. It was dull again with rain and wind. That's what you call Summer in Scotland.
I'd decided that today would be Boxer Shorts Day and I have finished the hard work. In fact, all the work is finished, it's just the little bits of cleaning up than need to be done. I've still to give them a final press with the iron and then they will be ready for play testing. It was a bit of a challenge, Hazy, but an interesting one. I'd never have attempted it without your push. Thank you. Hopefully I'll have pictures tomorrow.
Once that was done and lunch was over, Gems were gathering and I put my headphones on and painted for a while before biting the bullet and heading for Argos to buy a WiFi extender. Setup was simple and once the extender was paired with the modem, it worked out of the box. Now I have a decent WiFi signal in the back bedroom.
Looking forward to Salsa with Jamie tonight, but it was not to be. He had called off at the last minute because of a funeral. Some things you just can't plan for. So it was Cameron who took both the beginners and the advanced class and he was really, really good. I was impressed.
Today's PoD was taken from the top of phase 4 of the town centre, looking across to what I suppose must be phase 3 although it never gets called that. Its official title seems to be 'that dump' or 'where the post office used to be'. It really shines in this light, doesn't it?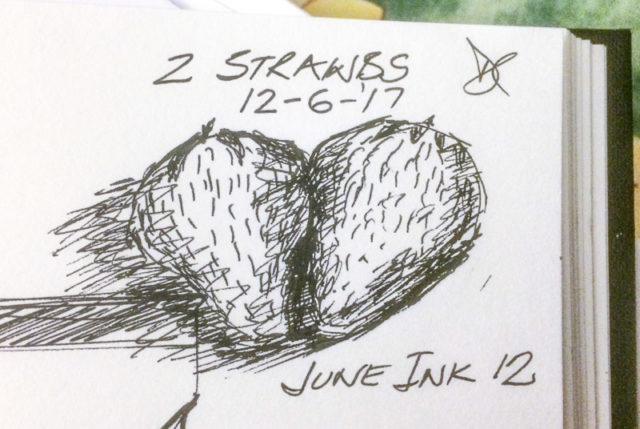 Couldn't settle on a sketch and finally decided to immortalise the two strawberries that were living on the top shelf of the fridge.  I really should have sketched them insitu, but that would have meant leaving the fridge door open for too long.