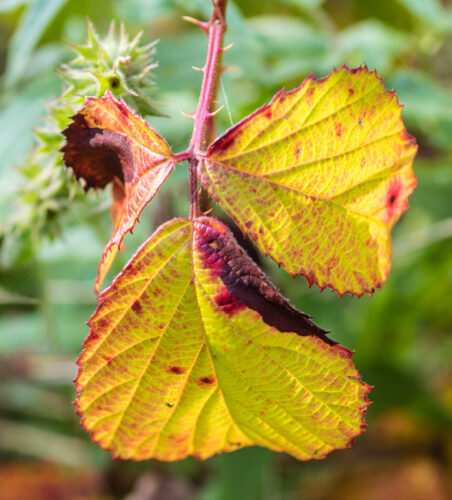 I warned you yesterday that I was going to do it and today I did.
I swithered, that's a good Scots word, isn't it? It means I couldn't decide quite what to do about the camera. Eventually I settled for leaving it until at least the afternoon before choosing whether to go in to Glasgow or not. Last night as I was going to bed, 'Not' was winning. Today I swithered. I laid my case before that preeminent judge, Scamp and she listened impartially without giving any decision, because she knew I'd make my own mind up when the time came.
After lunch I made the decision to go in to JL and hold the camera if they still had it. That's always been my way to assess the usefulness of a camera. You can read as many reviews as you want. Balance the Pros and the Cons, but if it doesn't feel comfortable in your hot little hands, you're not going to use it. Many, many years ago I picked up a camera, a Sony strangely enough, and knew it was worth having. That was a Sony F707 which I still have (Scamp will tell you I still have all of them and that's nearly true) and it still feels 'right' in my hands. It's just got a few problems now that aren't repairable, but I still don't want to part with it.
So now I have a Sony A7 full frame camera with a 28 – 70mm lens sitting on the table in front of me. It's second hand.  It's been used and taken back to the shop. There are a couple of scratches on it, but nothing serious. Tomorrow I'll take it out for a walk in St Mo's along with the Oly E-M1 which knows St Mo's fairly well and we'll see what they can come up with. Little and Large.
The new camera's battery was charging this afternoon, so I took the Oly out to get some photos in the sunshine. There wasn't much doing, but it was good to walk about without a raincoat or a fleece on. Cool in the shade, but plenty warm in the sun. I just found out about fifteen minutes ago that I picked up a tick on my travels. First one I've had in ages. Must be less blasé about them. I know our minds are on Covid just now, but there are other nasties out there, waiting for the unwary.
While I was out, Scamp was making mince 'n' tatties with cabbage and carrots. She, of course, denied herself the pleasure of the mince and had the veggie version. Dessert was stewed apples and rhubarb with custard. Our own apples and rhubarb. All the apples have now been picked and the rhubarb too is finished until next year.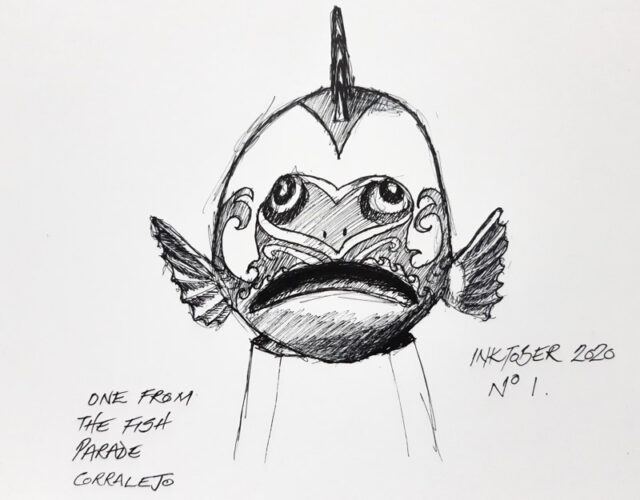 Today being the first of October is the start of Inktober. Today's sketch is of one of the fish statues we saw in Corralejo back in 2016.  It will do to cover today's topic of 'Fish'. PoD was a bramble leaf from St Mo's.
Tomorrow we have no plans, but the weather looks reasonable, so we may go for a walk somewhere interesting.