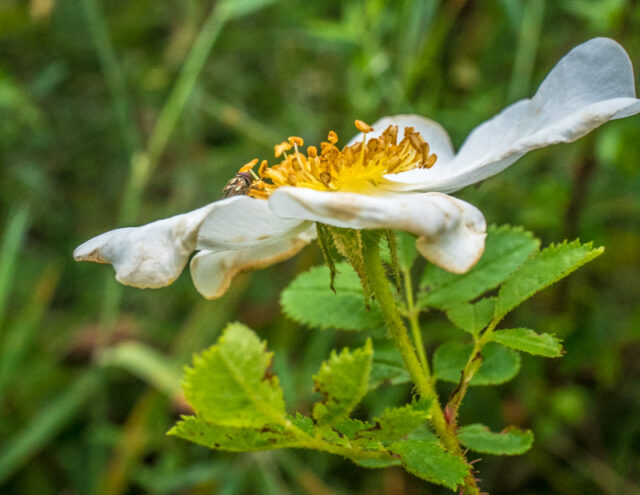 Finally, if I get this blog posted, I will be up to date.
Scamp was out this morning meeting Isobel. That gave me a bare two hours to organise my PoDs, export them and then import them to Flickr, write up the remaining blog posts and combine them with the images and post those online. I managed to get almost all of that done while Scamp was gabbing chatting with Isobel and had time for a cup of coffee too.
We'd decided to make good on yesterday's promise and go to Falkirk looking for a duvet cover and a fancy new kitchen bin. We went, we looked, we came back empty handed. On the way home we dropped in at B&Q and found a bin there for much less than they were selling them for in Falkirk. I went looking for a new dash cam in Halfords while Scamp went looking elsewhere for a duvet cover, again we returned empty handed, at least we had a new bin. Unfortunately the bin didn't fit into the space the old one had lived in, so there was a bit of rearranging of the kitchen, but everything is now in place and working.
Went out late in the afternoon to post a card and to have a walk round St Mo's. By the time I was getting there the light was all but gone. Not just the good light either, all the light was gone, it was like twilight had come early, although twilight actually arrived about 2pm today. It was just one of those days. PoD became a picture of a late blooming dog rose rescued by using HDR (don't ask what HDR is. JIC goes crazy when I start talking in Technospeak.) It's not great, but it was the best of a bad lot today.
Remember yesterday I was being Bob the Builder? Tonight one of the real builders trundled up in a mini JCB to level off Scott's garden. He did in about an hour what Scott had been trying to do in three weeks in his spare time. No barrowing needed today. Technology did the grunt work.
Tomorrow we're hoping to go to Hamilton for lunch. For an hour and a half we can pretend that Covid happened somewhere else.