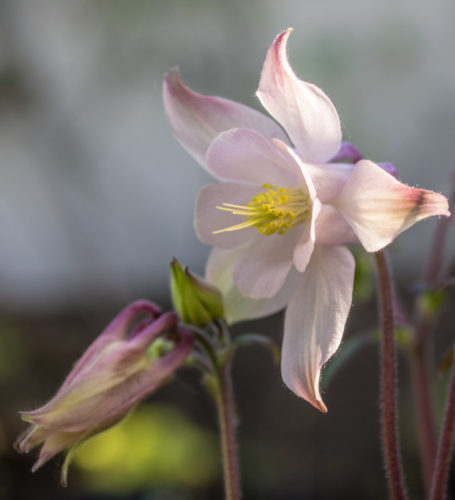 I was up early as you can imagine and even started fiddling around with the lock again, but had breakfast before I phoned for a locksmith. With no idea who was good, who was bad, well there was one obvious bad one. The only review he had on Google was one star and one word "Cowboy". I avoided him and went for one on Yell. The bloke said he'd be out between 10 and 10.30 in the morning. He was as good as his word and he had the door opened in TEN SECONDS!! I kid you not.  Unfortunately, that was only half the story. The locking mechanism was broken and needed to be replaced. That he did with good speed and good humour. Paid him and he was off to Bellshill to fix a garage door that wouldn't lock. I'd recommend him again to anyone.
That left us just enough time for lunch and to drive in to Glasgow for some Jive, some Quickstep, a bit of Cha-Cha and to finish off, a wee Waltz. Michael showed us the next part of our Jive routine and we also had a go at New Yorkers in Cha-Cha and a bit of the next stage in Quickstep. He really does fly through the routines.
Home and after dinner Scamp drove us to the STUC for Intermediate Salsa which was fun and Beginners Salsa which was not. Two girls, one slightly the worse for wear and one three sheets to the wind kind of spoiled the class. Yes, salsa is meant to be fun, but not to the extent that you giggle all the way through the class. That's called Steamin'.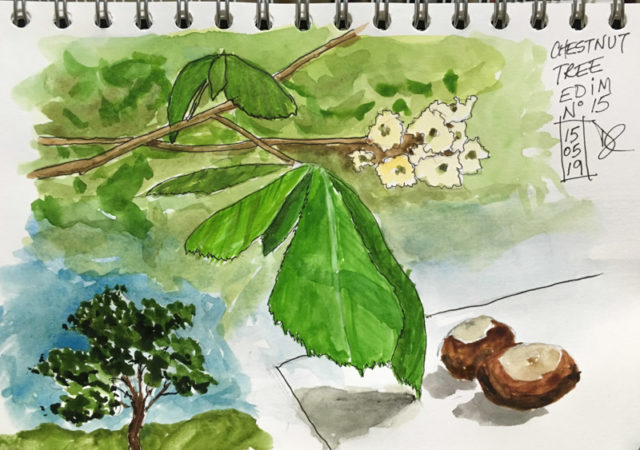 PoD was a hastily shot photo of the first flowering Aquilegia. Must do better. Sketch topic today was A Tree. I chose Chestnut and the result is here. It started out well, but I ran out of time. A common complaint on a Wednesday.
Tomorrow? I don't have a clue. Today was hot. Temperature according to the car was max 25ºc and I could believe it. Tomorrow is to be cooler and not as sunny.