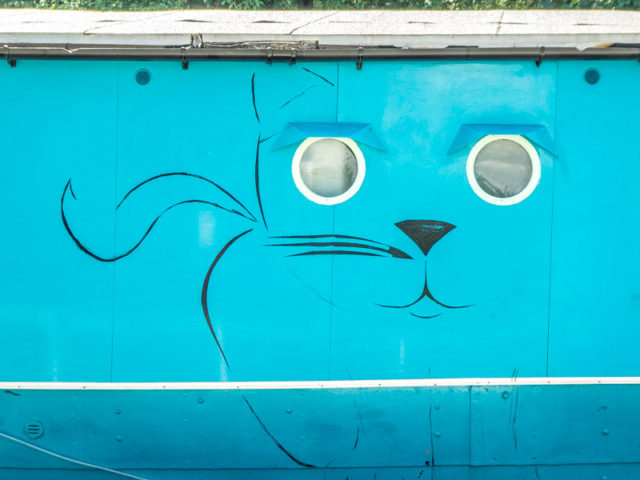 The weather was glorious today. Better than the forecast had promised. Now, I don't often say that!
Scamp was out early to get her eyebrows done. I had intended getting mine done, but feared I'd be told "Hopeless cases not accepted." When she came back we dithered about for a while before deciding that we'd go out for lunch. Somewhere nice, was Scamp's request. She'd thought about going to South Queensferry, but I don't think either of us fancied the long drive, so we settled for a slightly shorter drive to The Stables, just outside Kirkintilloch. The food is usually good and there's also a pleasant wee walk along the canal. The Stables won.
Got parked easily and followed the path on to the towpath and along towards Bishopbriggs. Walked for about a mile or so and then came back the same way, avoiding cyclists be-helmeted and the others who live dangerously. They're the ones who are immortal (so far).
Lunch for Scamp was her usual Fish 'n' Chips and mine was Southern fried chicken on the bone. Both were deemed decent enough food. Scamp had a glass of wine and I had a Becks Blue. The first mouthful of the 'beer' was ok, but after that I sensed a chemical tinge to it that I didn't like. However, you could almost convince yourself that you were drinking beer.
Came home and Scamp went to cut the grass while I almost managed a snooze.
Salsa tonight was a great laugh. With even numbers it was inevitable that we'd be doing rueda moves, and so it was. Great fun was had by all.
Today's PoD is of a piece of artwork on the side of a barge on the canal. Saw this and thought of you Hazy!
Deteriorating weather conditions tomorrow, but at least we had a scorcher today. Scamp even had her sun cream on!