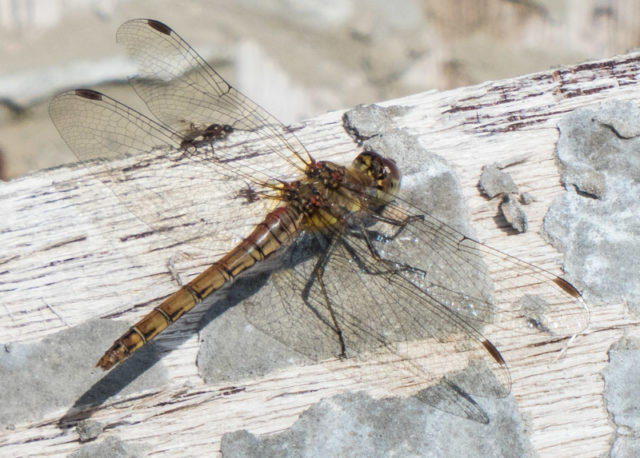 This morning I was up and out early, very early for me.
Picked up June just after 8am, then picked up the (im)patient, Shona, then it was on to the M80 and a fairly clear run into Glasgow until Robroyston where traffic started to queue up. Actually, I was surprised we hadn't run into more traffic earlier, but I suppose the workers were already in work and the school run doesn't usually involve motorway driving. Got parked fairly quickly and easily, sent the mum and daughter off on their travels and settled down with a good book, Becky Chambers – Record of a Spaceborn Few. Strange SF, but really enthralling. I'd only been sitting a few minutes when I saw Scamp's text -"Remember to look for the coffee shops." Cryptic, but I knew what she meant and went in search of the coffee shops.
It turned out to be just the one coffee shop, an independent with a large frontage. Got a very decent take-away Americano and a packet of biscuits and went back to the comfort of the car.
Soon afterwards the twosome returned with smiles on their faces. It was a different doctor Shona had seen and he had pronounced her fit and 'normal' whatever 'normal' means. Anyway, that was the result they were hoping for and puts her back in the queue for the operation she's been waiting for. He also suggested she had "white coat syndrome" as so many of us have.
Back home I got ready and took the Dewdrop out for a run, having stuffed a poly bag in my rucksack on the chance that I found some brambles along the way. I did and came home with just over 400g of berries and a bruised knee where I'd fallen down a banking in among the brambles. It was a good run, although one knee was aching and the other one was grazed and bruised. Today's PoD came from that cycling visit. A wee dragonfly perched on some builder's rubble on a fly-tip site.
After dinner we went to Glasgow to find that the parking charges had gone up and there was no 6.30pm class any more. That's what happens when you miss one week of salsa. Today's move was Lizzie and for once I managed to get it right.
Came home and checked in with police 101 to tell them we were available to hand over the footage from the dash cam. Just after 10.30 two polis arrived and had a look at the footage on the computer and agreed that as there wasn't much damage to the car and none to the occupants, it was unlikely the matter would go to court. Breathe a sigh of relief. Still not totally settled yet, but I should know the final result by the end of the week.
Tomorrow? Going in to Glasgow to get my hair cut and probably cut mats for the painting and the two photos for the flower show.