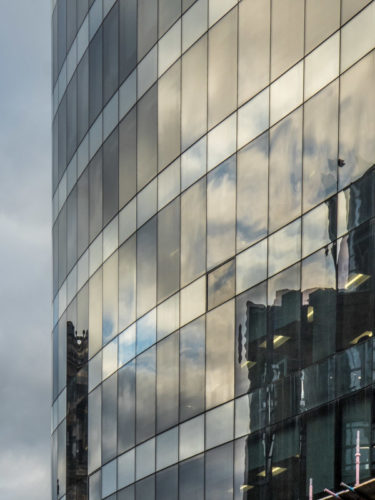 You know those days when everything goes right? I don't.
Today started well. Scamp was out meeting a friend this morning for coffee. That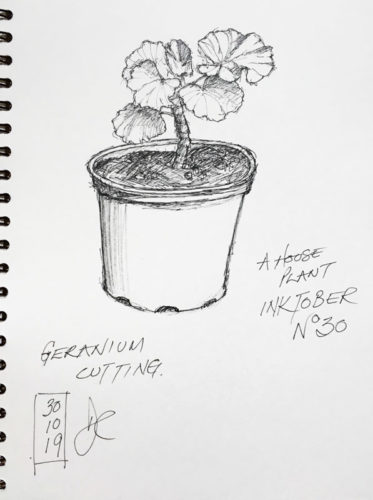 gave me time to sit and draw today's prompt which was A Houseplant. I chose one of Scamp's Geranium cuttings. Although both back and front gardens are full of plants, this is one of the few that are allowed into the house. I believe she has it house-trained and it is careful not to leak on the window ledge it usually sits on, basking in the warm autumn sun. I quite liked the result. The pot isn't quite right, but the plant was well drawn, I think. The good stuff ended there.
We drove in to Glasgow and in the dance class we thought we danced quite well in the free dance practise at the start of the lesson. After that I had brain-fade. Led with my left when it should have been my right. Stepped inside the lady when I should have stepped outside. Got every element of the new routine wrong. I just couldn't put a foot right, or was that left? Whichever it was, it wasn't the correct one. Came away really disheartened.
A coffee and a photo of 110 Queen Street helped lighten my mood, but I wasn't a happy bunny. The only good thing I can say about today is that next week will be better. Surely it can't be any worse.
There's not a lot else I can say other than that I made mini lamb chops and a lamb burger for dinner and it was delicious. Mini lamb chops are made from the individual pieces of a rack of lamb, cut from the rack and pan fried. I don't know if I've invented it or if it's already a thing, but this is the second time I've made them and they work really well.
Got a Tesco sim and stuck it into the now unlocked iPhone SE. Now I have a serviceable phone running on O2 as well as the Samsung on EE. The camera on the Samsung is pretty poor. Not a patch on the iPhone camera, but at least I don't have to worry about running out of space on the phone. Swings and roundabout, that's what it's all about.
Coffee with Val tomorrow morning and then a run to Coatbridge in the afternoon. That's the way the day should run.