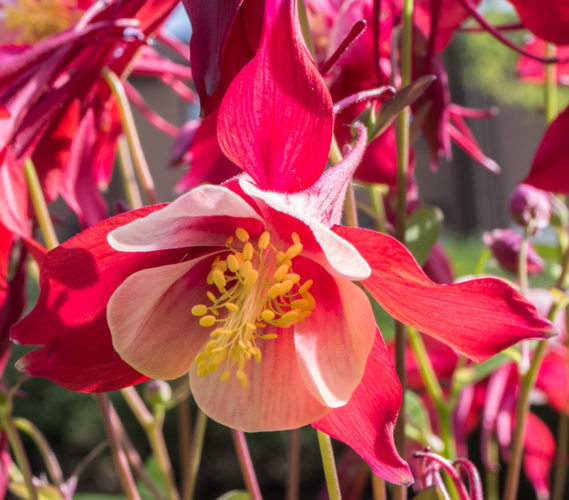 Up fairly early for a Tuesday to speak to a man from Falkirk on the phone.
The man told us that we are doing all right and that's what we wanted to hear. To celebrate we went out to lunch, but not before we had a word with Hazy and caught up with all the news from London, discussed plans, books and the disappointment of having to wait another few days before getting a new car. Their car, not ours. After the second phone call of the morning, we did go for lunch.
We drove to the cafe at Clachan of Campsie where I had the disappointment of discovering that the cafe no longer listed their Apple, Brie and Honey sandwich. We were told that it was because not enough people liked it. Why not? Have these people no taste? It's an absolute find, a delight of a sandwich. To her credit, the waitress said she could make me one because she had all the ingredients, but I had already ordered a bacon, brie and cranberry toastie, so that had to do instead. I'll just have to settle for my own, homemade ABH sandwich.
After lunch we walked up the path to Campsie Glen. I'm sure my dad took us there years ago. I'm also sure that the 'us' in question were Mum, Dad and Me, because it was before my brother was made, and I was quite wee. Probably not even ten. I remember getting a collapsible tumbler to go, because my dad said the water was so clear you could drink it. I've vague memories of the place, but nowhere we went today relived that memory. Maybe we had to go further up the glen than we managed today. We both had the wrong kind of shoes for the dodgier bits of the path. Maybe next time. Just think, from Larky you'd have to get a bus in to Glasgow that would take about an hour, then get another bus to Clachan of Campsie, another hour at least. What a lot of planning. You don't realise the things your parents did for you or the sacrifices they made. Not until it's too late.
Took some photos there of some water running over stones, but the water was so low they didn't amount to much. Also got some photos of Wood Avens flowers, but they were just out of focus, so didn't appear in today's published shots. What did appear was a photo of our red and white aquilegia which became PoD. Scamp thought it was called Strawberry Sundae. I thought it was Strawberries and Cream. After checking the label on the pot, we found its name was Swan Red and White. I prefer either of our names.
That was our day in the countryside, again under blue skies and sun. I've been meaning to go to Campsie Glen for years and am glad I did go today. Just a shame it wasn't as I remember it about sixty years ago. Maybe we just didn't go far enough. Yes, that's it, we need to go back.
Tomorrow it's dancing in the afternoon and portraits at night. Another busy Wednesday.