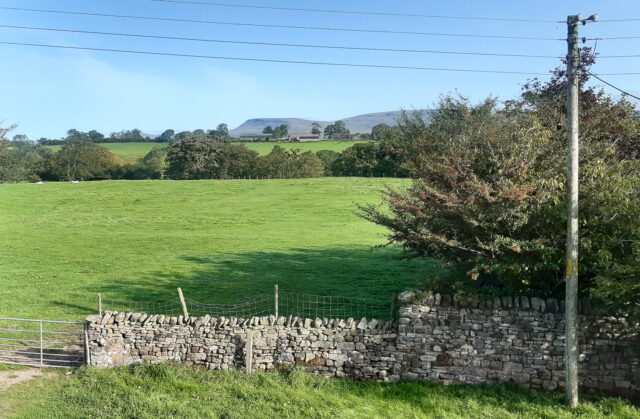 There's not much you can say about going home after a great week.
We had to be out of the house by 10am and we just made it. Both cars packed, we said our goodbyes and drove off.
Journey north was uneventful, with only one stop at Gretna Village, a retail opportunity, you might call it. That's now what I called it. I just called it a chance to stretch my legs. Scamp took the (retail) opportunity to buy a cheap(ish) hand towel to test alongside our normal towels to see if it would be worthwhile buying some bath towels from that make. Only time (and Scamp) have the answer.
Back home with some fuel still left in the tank. Not a lot, but on our travels we'd travelled just over 375 miles and still had about 90 miles left in the tank from the petrol we'd filled up with last Friday. That's a lot better than the Juke would have had.
PoD was a view from the same window I took last Friday's PoD from. I like to be symmetrical when I can.
Tomorrow I do not intend to do any driving.