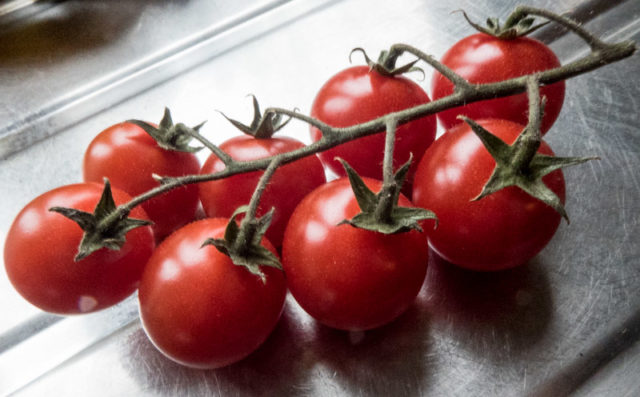 I struggled with the Toshiba Windows 10 laptop for an hour or so in the morning, by which time it had loaded windows, but not so far that it would actually do anything. The desktop wallpaper had loaded and the 'quick start' icons were there, but the trackpad didn't respond and neither did the keyboard. I eventually gave up and switched on the Mac. Ten seconds later I was in business. Same processor. Same memory. Different planet. I don't actually use the laptop any more and am beginning to think that I'll securely wipe the drive, reinstall Win10 and trade it in for a new Linx 12×64 to use as a holiday laptop. Windows 10 is a disaster for me.
After lunch we drove in to town for the first two dance classes. The first one was Waltz and we did quite well at it, which was especially satisfying because we hadn't practised in the three weeks since our last lesson. Next class was Jive and although we were just reprising the routine we've been learning, it began to flow much more smoothly than it had. Heavens, we even managed the Boston Hitch … without a hitch. Cup of coffee and then home, but not before I grabbed my one shot of the day. Except, when I got it home and into the computer, I found that the camera had chosen a shutter speed of 1/8sec when it should really have been about 1/40th. Why it did that, I do not know, but I have now reset the camera to factory settings and then re-programmed all my previous settings. Unfortunately, by the time I did all that, it was dark outside, so I couldn't test it to see if my drastic measure had cured the problem or not. It's still under warranty, so worst case, I can send it for repair.
Dinner was the same as yesterday for both of us which was good because it was quick to prepare and of course Rats or Chilli always tastes better on the second day. Salsa was ok, but I could happily do without the Wednesday beginners classes. Yes, we're helping the beginners, but we get very little out of it. I know Scamp likes to help, so for the time being I'm happy to go along.
Tomorrow I'm planning a sketching day in Glasgow if the rain stays away. If it rains I'll still go in and hopefully get today's aborted shot. Today's PoD is tomatoes on the draining board!