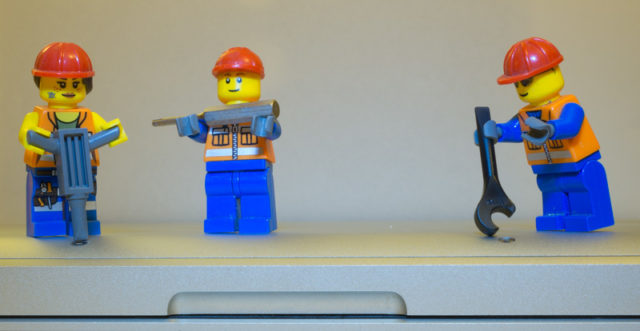 After such a lovely bright, cheerful day yesterday, today dawned dull and uninspiring.  After we dropped JIC and Sim off to meet their old friends, we headed into Glasgow.  J&S were heading there too, but by train, luckily.  When we got on to the M80 the CITRAC lit up with the joyful news that there was congestion after Junction 4.  At 1.30 on a Saturday afternoon, congestion on the M80 can only mean football traffic.  We never did find out what had caused the holdup because we cut our journey short and left at the Robroyston turnoff just after the queue had started.  After a wander around the limited variety of shops and a coffee, we headed back.  By this time the football fanatics were all safely ensconced in their seats in the rain watching 22 men chasing a ball while one man, dressed in black, tries to control them.  What fun.
When I opened the Macbook Pro this morning it just sat there.  As far as I could remember, when I'd closed the lid last night there was about 40% in the tank.  Where had it gone, or had it gone and was it just joshing me?  When it finally loaded, it proudly displayed 0%.  So where had it gone?  I looked all round the table where the MBP sits and I couldn't find any juice lying around.  Then I checked Coconut Battery 3, my go-to app for the truth about the battery.  First thing to notice that the design capacity bar was red, not good.  It read 25.6%.  Not good at all.  I tried charging it up to 100% and completely discharging it, before charging it up to 100% again and discharging it again.  Nope, it sticks resolutely to 25.6% capacity.  I'll overcharge it now and see what it's like after that.  If it doesn't work, then it's time to call in the Weemen (Should that be WeeXY now?  Naw, it's Weemen) Repair Team to fit a new battery.  That's why I gave them the opportunity to hone their skill before I need to call them in for the big job.
Meanwhile I'm filling up the new external HDD.  It looks like it'll take more time than I expected, but hopefully it will mean the photos will be more secure for a while longer.
Rough looking weather forecast for our visitors to fly into tomorrow, but it looks like the worst will be past long before they land.