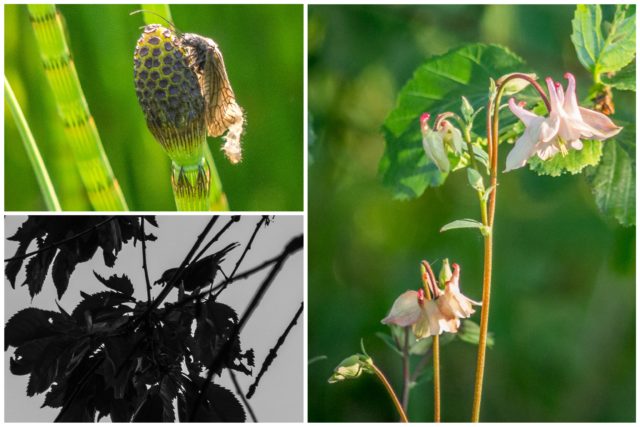 We drove into Stirling today for lunch at the Indian and not a lot else. The lunch was good and instead of nan bread we had chapatis. Scamp and I don't like this new idea of chopping up a nan bread and serving it in a basket. I suspected that unscrupulous restaurants could be collecting uneaten nan pieces from previous diners baskets and using them to pad out new ones. Just a suspicion, but Scamp agreed that it was an unsavoury possibility, so we decided it would be better to get chapatis which are served whole.
On the way to the restaurant, I dallied in Stirling's computer shop. I'd been looking for a laptop to take on holiday and I'd had a few bargains in the past from Computer Depot. Years ago, Ali, the owner, sold me a little MP3 music player that has a massive 64MB memory and also took extra memory in the form of SmartMedia cards. This probably means nothing to most people these days, but back at the turn of the century (that sounds such a long time ago, doesn't it) they were very high tech and could be had in sizes up to 128MB. With a 128MB card in the player, you could have almost 3 hours of music at your disposal. I still have the Diamond Rio music player, and occasionally it will work. Anyway, there were no laptops that were in my price range. What they did have was one of the new (well, new to me) 2 in 1 tablets with a clip on keyboard.
<TechnoSpeak>
It only 32GB storage and 2GB RAM, but the processor was a quad 1.33Mhz with the ability to run at 1.83Mhz in burst mode. It had one USB 3 port and a micro USB 2 which, as well as being used as a charging port, could double as an import/outport device with an On The Go (OTG) cable. It was running 32bit Windows 10 which is a lot better than I thought, now that I know how to 'refresh' the install. The 32 GB wouldn't be nearly enough storage for holiday photos, but if I used the USB port to connect an external hard drive it would be a neat solution to the problem. Almost as neat as the old HP netbook but much faster. Certainly worth considering. I didn't dive in and buy the one he had on offer, mainly because I couldn't find any reviews of it on the net, but I'm looking at alternative versions. In the words of Facebook, "A lot has changed in laptops since you last looked."
</TechnoSpeak>
Today was a good day weather-wise and tomorrow is meant to be even better. We'll see.