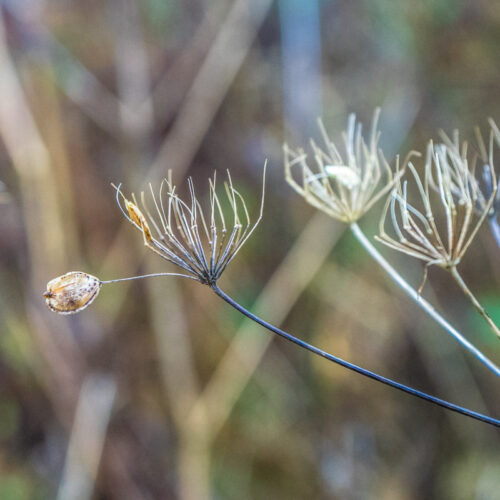 Just another day of seemingly unremitting rain and wind.
I'm beginning to see a pattern forming from these incessant lows being driven across the Atlantic to dump their rain on us. They seem to come in three day bursts. Sometimes we almost have a dry morning. Sometimes almost a dry afternoon, but the 'almost' is always there. Then there are a couple of cold, dry, sunny days or sometimes only one of those before the next train of wets lands. Personally I blame Trump.
I'd downloaded a potential saviour for the old NAS hard disk, but unfortunately it didn't live up to the hype, which was unusual because I've bought the same sort of software from this company before and it's been faultless. Not today. I'm not going to rant on about this, so don't skip ahead. All I'm going to say is I've found a workaround. Not an elegant one, but it does work and I'm now on the lookout for a replacement NAS.
Scamp went to Tesco today and got soaked just walking from house to car to shop and then the same coming back. You don't have to be out in this wind driven rain for long to get soaked. After lunch I reckoned I'd get a half hour of light before darkness fell and I was just about right. I took a total of 9 photos and one of them, with Scamp's cropping suggestion made PoD.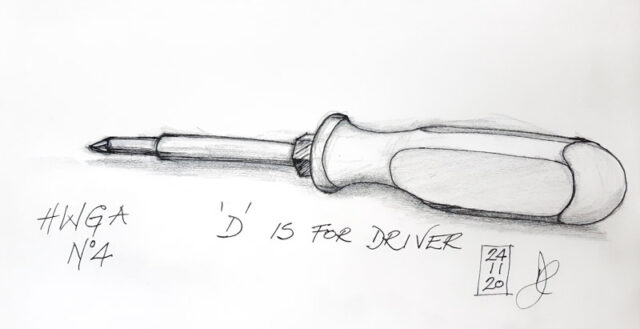 Today's sketch was generated by the letter 'D' and it was Driver, as in Screwdriver. It could have been Dugs, Diamonds or Donald (selfie), but for some reason I chose screwDriver. I think it looks a bit bent, this screwdriver, but who has never used a screwdriver to open a paint can or two? Some say today's choice is a con or a cop-out, but "C" was yesterday.
Dinner tonight was mince 'n' tatties for me and cabbage 'n' tatties for Scamp.  Not the most elegant food, but filling and very tasty.  I still had to have a great deal of assistance from Scamp to cook the mince, but my head was still trying to get round the problems of Linux and Unix.  If that means nothing to you, then you are lucky.
Tomorrow may be the first of two dry(ish) days. We must wait and see about that.