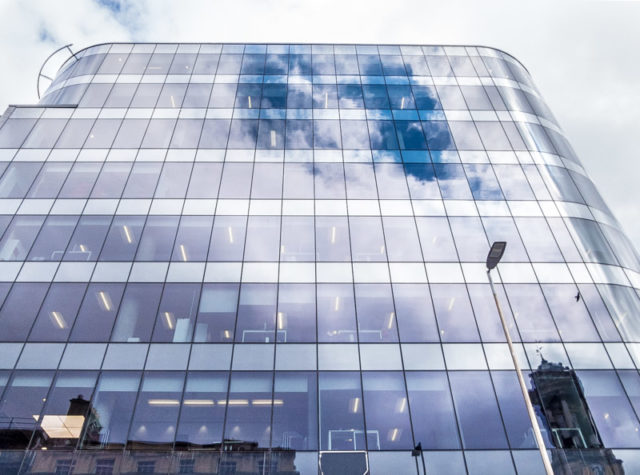 Spoke to Hazy in the morning, then went into Glasgow for a wander. Danced in the evening. That's the synopsis.
Spoke to Hazy in the morning and discussed books among other things. That's probably what sent me in to Glasgow. Scamp had other things to do today, but offered me a run to the station, probably to make sure I went. I had a walk around Glasgow and, yes, I did spend a fair amount of time in Waterstones. Finally got a book, a physical book to read. (FYI Hazy, it's Romeo Spikes by Joanne Reay)
Today's PoD is of the reflections of clouds on the new 110 Queen Street building. It was either that or reflections of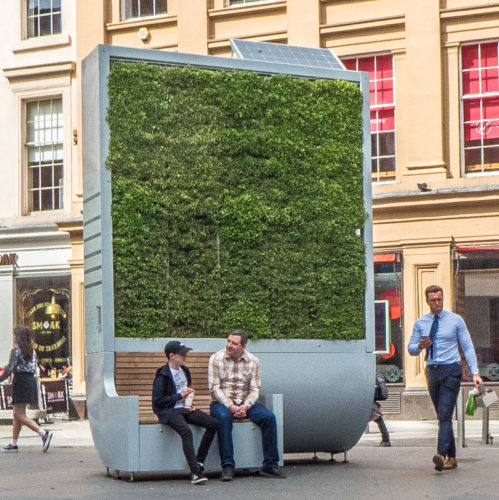 old sandstone buildings in the same glass building. You'll need to visit Flickr to see that one. I'd half intended doing a sketch while I was in, but the rain came on and I didn't manage it. I know I'm a sketch down after my lapse yesterday, but I'll try to make it up tomorrow.
On the way home in the train, I glanced out the window while the train was going quite slowly and saw three fox cubs playing together in the grass of a cutting. They stopped to stare at the train as I stared back. So strange to see three cubs together in a little splash of sun after the rain.
While I made the dinner, Scamp picked blackcurrants from the bush in the garden. We'd noticed the birds taking an unhealthy interest in the blackcurrants recently and we were both determined to got our share of them picked and frozen. She managed to pick 1lb of berries. Less than it has been, but then the bush is getting quite old now. Scamp is very fair with her harvest. She never cleans out the bush, but always leaves some for the birds to have.
Salsa class was good tonight and although it wasn't all that warm outside, it was hot inside and it was a joy to dance near the fan. Our new moves in Advanced class were:
Besso por Abaho
Agamemnon
Vueltas
Estrella
No real plans for tomorrow, but hopefully the weather will be better than today, because the rain was torrential on the way home from salsa class.