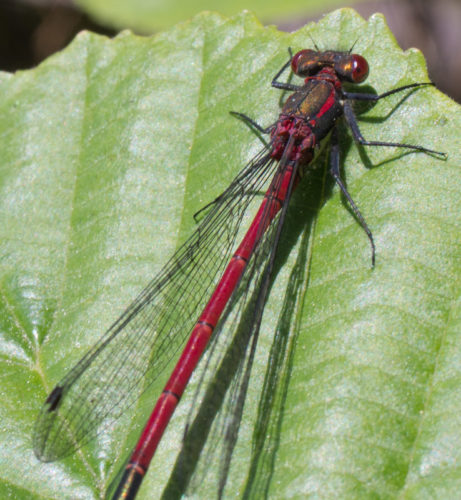 Another lazy start to another warm day.
Finally decided around midday that we would go in to Glasgow to get a birthday card and two miniatures of whisky. The reason for the whisky will become clear in a few weeks. Wandered through the Buchanan Galleries and bought two overpriced miniatures in the Whisky Shop. Across the road to Paperchase and bought a set of replacement black waterproof ink pens. Walked back up Buchanan Street and had lunch in Nero. A shared panini and a shared cake. Well, we are pensioners and have to be parsimonious. Scamp needed money from the bank and I was sent to get a plastic tub that would hold a miniature bottle of whisky. With that completed we drove home via Tesco and got the card.
Back home, (are you managing to keep up with this buying spree?) Scamp wrote the card and I checked that the bottle would fit in the tub. It did ( I bet you're relieved). We walked over to Condorrat in the sunshine to post the card and on the way back we walked through St Mo's so I could get a PoD which was yet another Large Red Damselfly. Rather than come straight home, Scamp suggested we continue on to the pub and I could have a quick beer and a wine for Scamp. The barman said he didn't have any Shiraz, but he did have a Nottingham Hill. We both assured him Notting Hill would be fine. It was his first day on the job and here was I asking him for something that could have been in Swahili for all he knew. Mine was easier, just a pint of Stella. We sat in the 'garden' area at the back, in full sun, but sheltered from the cool east wind. It's called a garden, but I think it's a long time since anything has grown on that piece of land. We sat there for for about an hour sipping our drinks and discussing serious and slightly morbid topics.
Came home and I made Butter Chicken from a Spice Tailor packet served with rice and flatbread fried in a little olive oil. Quite delicious.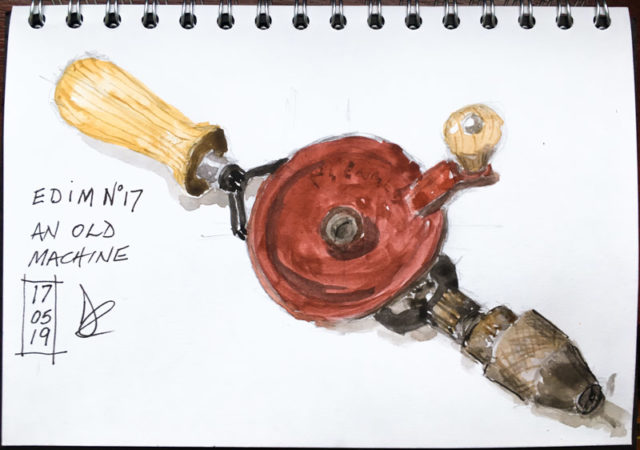 Today's topic for sketching was An Old Machine. I don't know if you'd call my dad's hand drill a machine, but I would. Is it old? Well, I remember him getting the drill back in the '60s. Is that old enough for you?
Tomorrow we have no plans, but it's raining tonight and it's supposed to rain almost all day tomorrow. We may go out and we may not.