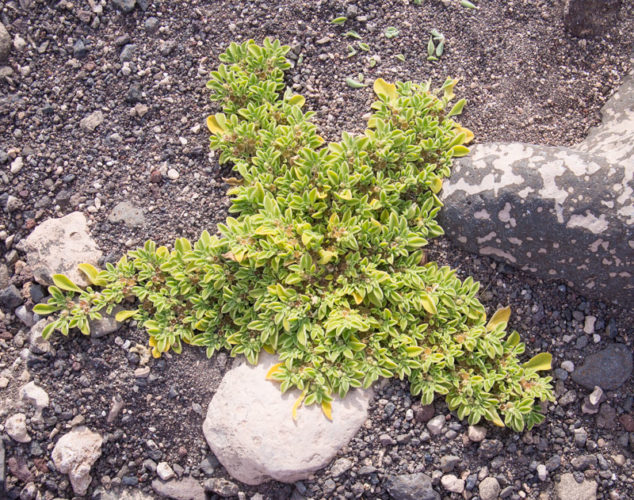 Today, a longer walk around the bay to the harbour.
Rather than walk around the entire bay to the Castillo and the harbour, we decided instead to cut a corner and walk across the sand. Watched the fish for a while in the harbour and people-watched the kids feeding them from the little paper cones of fish food. There was little else to see there but we stood for a while watching a bloke on a fly board jetpack doing loops and swoops while hundreds of smartphone videos captured the display. We didn't. Jaded tourists us. We walked along past the looky-looky men selling knock-off sunglasses, baseball caps and designer handbags and had a beer in a posh bar with a great view over the bay. A view you had to pay for in the price of the beer €5.80 for two small beers, less than half a pint each. Almost UK prices. Still it was worth it for a seat in the shade and the view. While we were in Caleta we bought some cards to post home.
Walked back to the hotel and sat by the pool for a while. I did a bit of drawing and Scamp read. There was a man there almost completely covered in tattoos of red Indians or to be more PC, Native North Americans who was carrying his little girl and as he passed he said to her "Mind you don't drop me now!" I thought that was so funny. Maybe you had to be there! Wrote the cards and posted them in the hotel. It's so complicated now abroad, there are so many different mail systems you have to check which stamps you are using so you know which box to drop the cards in. Wrong box and there's no guarantee the card will arrive at the recipient.
After lunch I had one last walk across the wilderness. Spent some time watching 'dust devils' being whipped up by the wind and running along beside the road. PoD is a shot of a green plant growing in a dried up stream bed. Such a bright green on the dull brown dust and grey stones. When I was walking back the clouds grew heavier and darker and the temperature began to drop too.
Dinner was in the à la carte Italian restaurant next to the pool bar. We were sitting next to a lady who was the double of Scamp's Isobel. They say that everyone has a doppelgänger. Food was lovely. Buffet for starters, then Scamp had Mushroom Risotto followed by Lemon Sorbet and I had Gnocchi with Bolognese sauce then Panna Cotta with a fruit sauce. All great.  When we came out of the Italian restaurant it was raining!!
Show tonight was That Fuc**ng Lion King, so we didn't go. I really hate TFLK and Scamp isn't too impressed with it either!
Last full day tomorrow. The last time we were here we were watching an old hotel being renovated. Tomorrow we are planning to see how they're getting on with it.