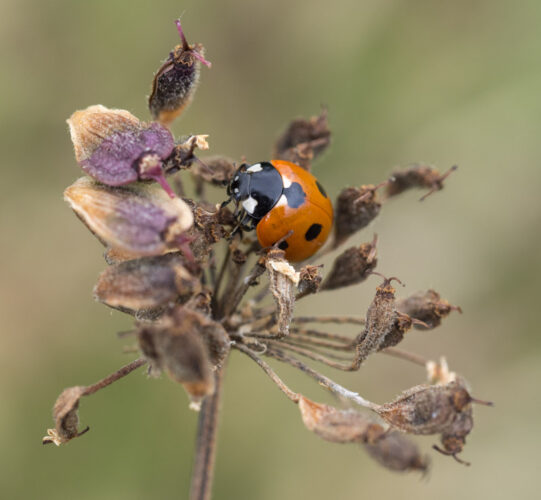 Out early and away for a walk
Should we go out for a walk in the morning or the afternoon? You will notice that in Scamp's question there is no third way where we don't go for a walk, simply a choice between the morning or afternoon. I chose Morning. Not to get it over with quickly, no of course not. But the sun was shining now and it seemed a shame to leave it until the afternoon because for the past few days, the weather has deteriorated as the day progressed (and to get it over with!)
We drove down to Auchinstarry and parked in front of what used to be the He Bo House, but has now been reduced to the the B Ho. It's not open at present and I wonder if it will ever reopen. It would be a shame if it didn't, because we both liked it in the second stage of its existence. The first owners were not the most welcoming of people, but the ones who took it over and revamped it had made a good job of creating a warm and comfortable atmosphere. It would be a great shame to lose it now through no fault of theirs. They must fix the sign though. B Ho doesn't work. He Bo House is much better. I'll suggest it to them when they open their doors again.
We walked along the canal to Twechar, avoiding fishermen, cyclists (especially the one who was sitting on the only seat along the canal, talking to his watch) and joggers. Foolishly I'd taken my rain jacket expecting showers that never came and wore it round my waist like a nylon kilt for most of the walk. We turned at Twechar and started back along the old railway path. The last time we were there, the council we presume had dumped piles of topsoil near places where the path had eroded into the River Kelvin, leaving about a 1.5m drop into the water for the unwary. Today the piles had been used to fill in the eroded parts with wooden piles driven into the banking to help hold it in place. Finally, coarse grass had been planted, not seeded, but planted. Presumably the roots will also help keep the new soil in place. Let's hope it works.
Back home for lunch then Scamp was off to get 'the messages' or enough of them to make tonight's dinner which was to be a stir-fry. I got myself ready to go for a walk, hoping to get some photos. When she returned, I walked down to the Mosswater nature reserve hoping to get some photos of dragonflies. No dragonflies or damselflies to be seen, but loads of ladybirds and one of them kindly presented itself for a photo opportunity. Difficult to get a sharp shot with an annoying breeze making everything move at the wrong time.
Walked back home and really, really enjoyed Scamp's stir-fry with Tiramisu for pudding. Not a bad day with over 18,000 steps for me and over 12,000 steps for Scamp.
Tomorrow looks wet, very wet. An 80% chance of rain all day, that kind of wet. We may stay in.