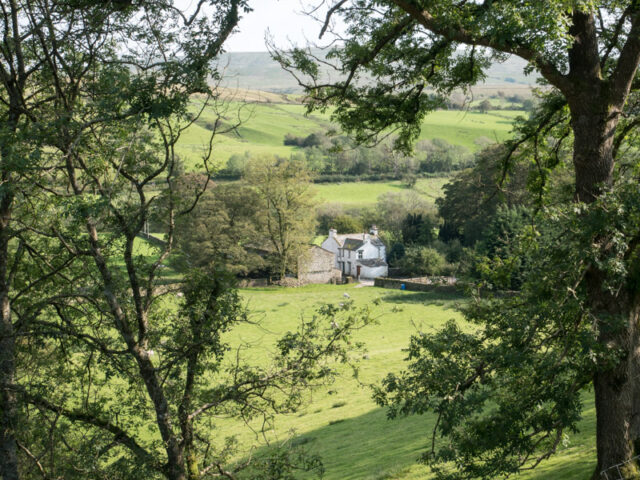 Hoping for better weather
In the morning Scamp read at the house while I tried another sketch, a rough, from a different angle. As sometimes happens, the rough turned out better than I'd expected, and became a shaded pencil sketch. I may have to give up the 20mm long Palomino Blackwing and release it from its pencil extender. It's worked hard since mid April!
In the afternoon the two hill walkers decided we should revisit Cautley Spout, but attack it from a different angle. It was a much better day than the last time, so we agreed to have a go. Parking was a lot tighter than at our previous visit, but after waiting in the Cross Keys carpark, we managed to grab a space. The Cross Keys is a Temperance Inn where no alcohol is sold, or allowed on the premises. I didn't know such places still existed.
Today's walk started in the same direction as the last one, but then made a change of direction, going left over a narrow bridge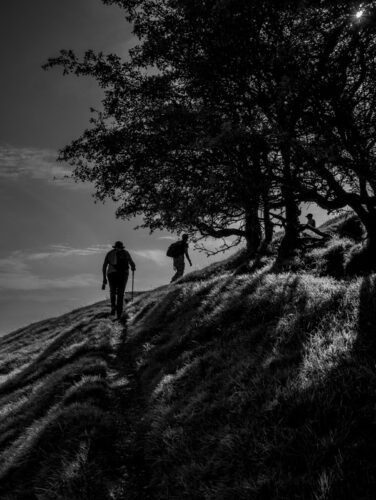 and on at an angle up the hill with a dry stane dyke on our left side as we climbed gently round the edge of the hill. Great views of the valley below and lots of rustling from beech trees as their leaves were turning more brown than green in the autumn sun.
No rainy coat today, in fact I'd to tie my jersey round my waist and continue on in my shirt sleeves, the weather was so calm and warm. I began to wish I'd changed to shorts instead of jeans. After an hour or so of tramping along a path that started off almost as a stream bed with water running down it. Then through a field of grazing sheep past deep pools of running water where Vixen demonstrated her love of swimming. Eventually though the path started to lose itself to a bog and we decided that after a tangerine each for sustenance, we should call it a day and walk back down.
Further down the path, Vixen had another swim in the bigger stream which is the run off from the waterfall. She was on a long lead and seemed totally at home in the water.
Scamp was cook tonight and Holy Cow Chicken Curry was hotter than we expected it to be. Nice Stone Oven naan bread to soak up the leftover sauce.
A good day. Glad we did the easier of the two walks, but the weather definitely helped.