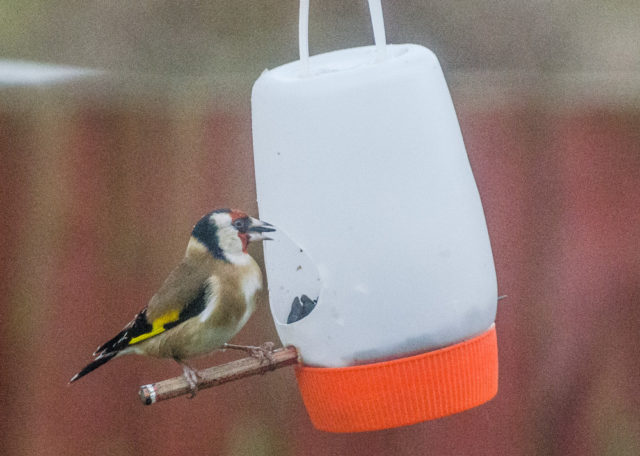 "And so it is Christmas, and what have you done?"  Well, not a lot really.  According to my fitness gizmo I took 2475 steps and walked 1.13 miles, was active for just 20 mins while burning 1790 calories.  In short we stuffed ourselves silly and because of the horizontal rain and 60mph gusts outside we hardly ventured past the door.
Christmas dinner was Rib Eye Steak for me and Trout for Scamp with a starter of Chicken Forestiere for both of us.  Pudding was the killer for me.  It was a Winter Fruits Trifle with Plums, Clementines, Amaretti biscuits soaked in sherry, Caramelised Condensed milk with Mascarpone topped off with Whipped Cream.  I may, just may have burned 1790 calories, but compared to the two helpings of trifle I had it looked like a paltry excuse for exercise.  That was the worst overeating I've done in years.
We both enjoyed opening our prezzies, just like a couple of weans, then sat down to a cup of coffee.  Afterwards we spoke  to Hazy and JIC, Hazy by Skype and JIC by phone and both seemed to be having a great time.  But then, they didn't have two helpings of Winter Fruits Trifle to contend with.
Today's PoD is a Goldfinch, one of a bunch who now frequent our birdfeeder.  They seem to love the little black sunflower seeds and dine almost exclusively on them.  We don't see them in the summer, only in the winter.
Heading for bed earlier than usual to try to sleep off this enormous feast.  Hoping for calmer conditions tomorrow and our usual pasta for dinner.