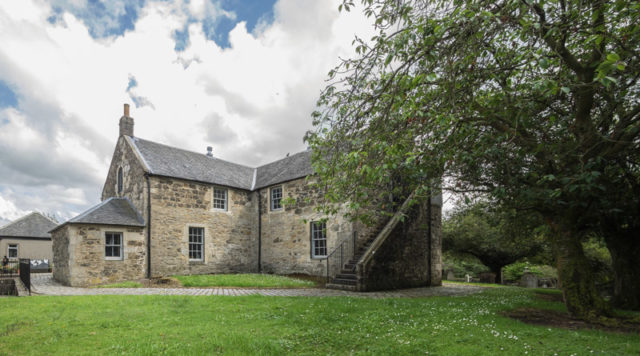 Today I was going for coffee with Fred and Val at 12.30. Colin was otherwise engaged.  Scamp was going for coffee with Annette at 1.30.  Inevitably our paths would cross.
Since we were both going to the same place at about the same time I offered Scamp a lift because her Wee Red Car needed two new back tyres.  That was also on the list of Things To Do today.  While she went off to window shop, I went to meet the boys.  As usual we had a wide ranging, free and frank discussion of topical matters.  That and a book exchange.  Found out from Val that John Walsh had died and his funeral had been yesterday.  Such a funny guy, John.  He gave me a lot of pointers when I was trying to be an author, away back in the late '80s.  I never did sell anything, but it was good fun trying.
We were just getting ready to leave when Scamp and Annette arrived, so that put, as they say, 'The tin lid on things'.  We left them to their toasted teacakes.  Val and Fred headed for home via Tesco and I went straight home to get Scamp's car and drive down to the Village where I was lucky enough to arrive at a quiet time and got to be next in  the queue.  Took my camera away with me and went for a walk around Cumbernauld Old Church.  I really like this building and it has a very interesting history.  Just search for Cumbernauld Old Church on Google and be amazed at the history right on our doorstep.  I took some photos, but even the 14mm lens wasn't wide enough to get it all in, so I had to resort to the tried and tested method of taking a bundle of shots and reassembling them in Lightroom.  Wandered back and found the mechanic just tightening up the wheel nuts on the Wee Red Car.  Parted with the £80 for the two tyres and was on my way after about 40 minutes from arriving.  Drove home and was walking down to  the house when Scamp appeared from round the corner.  "Inevitably our paths would cross"!
Switched cars and took the Red Juke out for a run up to Fannyside to look for dragonflies.  Didn't find any, but it's early days yet.  I just thought that the warm, clammy weather would have brought out the insects a bit earlier than normal, but that wasn't the case.  Took a few landscape shots, but really wanted to do a time lapse of the passing clouds with the new camera.  I simply couldn't find the setting.  I knew it was in the five menus and the eleven sub-menus.  Eventually drove to Tesco to buy today's dinner which was Breaded Salmon on a Bed of Mash & Peas.  There was a fair bit of garlic in it too.  I hadn't realised quite how much until Scamp opened the kitchen door a few minutes ago and the anti-vampire scent wafted through.  I'll be amazed if you can't actually smell the garlic from this blog post.  The dinner was really good by the way, although one of the ingredients looked a bit strange "A slice of crusty bread with the crust removed".  Now, excuse my ignorance, but isn't that just a slice of bread?
After dinner I fed the six frames of Cumbernauld Old Church into Lightroom and it made an almost perfect panoramic shot of the building and that became PoD.  I also found the setting for the time lapse.  Just in case you ever need it, it's in menu 1, the last item on the list.
Tomorrow we may go visit the Riverside Museum in Glasgow.  Travelling on the bus.