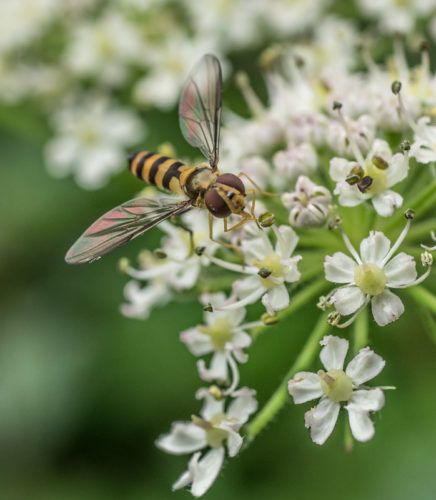 Uncomfortably hot and clammy today.  Not something I usually complain about.
Gave myself a sore back again today marking out and cutting more linings.  I hate this shiny, slippery fabric.  That's most of it done now.  Still got some cutting to do and then it's on to the stiffening stuff that's not so difficult to cut.  It's the height of the table that's the killer.  It's not really a table.  It's the frame of an old card table with the bedroom door laid on top.  That gives me a massive 2.5m x 1.2m area to lay things out on.  The trouble is the table is just too high to sit at comfortably and just to low to lean over to cut the fabric.  I need an adjustable height table.
After the Fabric & Fashion course and also after lunch we drove in to Glasgow for more back ache in the ballroom.  Anne Marie was taking the class because Michael has a sore arm, or so he says.  We covered Jive with a new move, the Cross Over and then the Sway into the Pendulum, in Quickstep, but didn't get as far as completing the double lock chassis.  If this means nothing to you, I'm probably describing it wrong.  I'm also probably dancing it wrong too.  It was an ok session and we both felt we were getting somewhere with it.
Getting coffee in Nero afterwards I was talking to another old guy who was telling me that the English school holidays are based on the hop picking times, so that entire families could leave London to go the Kent to pick the hops.  It made me think that probably  the Scottish school holidays were based either around  the Glasgow Fair or the fruit picking around Dundee.  Just a short conversation, but I'll probably look into the possibilities of the theory.
Back home I took the Oly 1 and a macro lens for a walk around St Mo's.  Really, I had a good shot of a delivery biker doing a running repair on his tyre – seen in Merchant City in Glasgow.  What I really wanted to do was rattle off a few more frames to completely flatten the battery of the camera.  I managed it, or near enough after 150 shots.  That's 381 shots in total from that battery.  Very good indeed as the Oly battery which costs about 5 times as much only does 300.  I did get the PoD in the process, it is the tiny little hover fly you see above.
Salsa tonight was in almost unbearable heat in the STUC building.  Two fairly busy classes, but only because there were a lot of us helpers doing our bit.  The actual class sizes were poor and the second class, Improvers, will not be continuing.  Unfortunately there is nowhere for them to go as there are no other improvers classes they can merge into.  That's a problem for the manageress to deal with, not the teachers, but it doesn't show good management.  Tomorrow I've got coffee with Fred and Val at 12.30 and Scamp has coffee with Annette at 1.30.  Seems like bad use of time, but I don't think it would do to merge these two classes!!
So coffee for both of us tomorrow and I'll maybe take Scamp's car down to the Village to get two new rear tyres.  Heavens, tyres don't last well these days, they're only 9 years old and the side walls are cracking already! Thunderstorms on  the horizon as well.