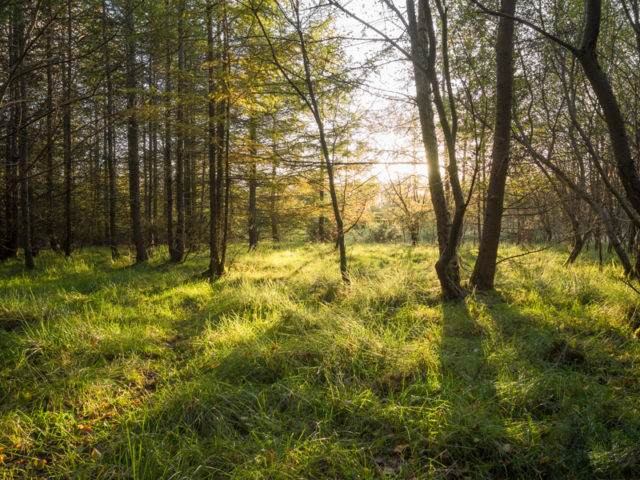 Unlike yesterday, we woke to rain.
However, as the morning progressed, so the weather improved and by midday the sun was shining. Time to go out and do some dancing.
No Michael today, so we had Anne Marie. Today we went over Somewhere Over The Rainbow again, and again we wore away some of the rough edges of the routine. I think it's about as good as it's going to get. I just hope we can remember:
a. The sequence of the moves.
b. The little tweaks we learned today.
If we can do that, I think we can progress on to the moves we learned today. New moves for an, as yet unnamed, Jive routine. One of the moves we'd done before, but the name evades Scamp and I and the second one we're calling Knee, 3 kicks, because that's a basic description of it. That was all Jive. We didn't have time to do any waltz, but we did cover a new routine we're learning for Quickstep. As with all quickstep routines, it's the combination of Slow and Quick that cause me the most of my problems. Scamp seems to have no difficulty with them at all. It 's just the way her brain works I think. Wired differently from mine.
Back home there was just enough time for a quick walk over to St Mo's to feed the ducks on the remains of my loaf and some other bread that was as dry as a bone in the kitchen. The ducks didn't seem to mind in the slightest. I got today's PoD walking in the woods. I'd have liked to have used the 9mm lens, but I hadn't brought it. The 14mm did a fairly good job and I was happy with the result.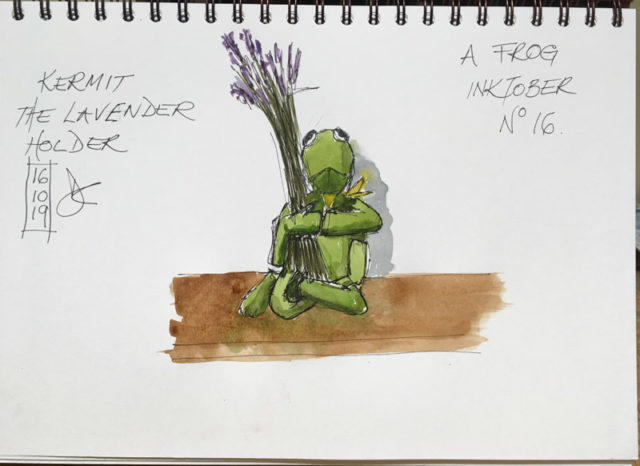 Today's sketch task was "A Frog". I tried a quick sketch in the morning of Kermit who holds some lavender in the back bedroom. It wasn't very successful and Scamp told me the head was the wrong shape. This confirmed what I already thought. After dinner I had another go and took more time to get the proportions of the poor frog's head a bit better. Yes, it worked better this time. The only problem is the poor soul looks a bit sad. It's hard to get Kermit's quizzical expression just the way he looks on TV. Never mind, it's a fair likeness. Tomorrow it's "Crumpled Paper". Inktober brings loads of that!
Tomorrow we're hoping to be up and out early because the weather looks better in the morning.