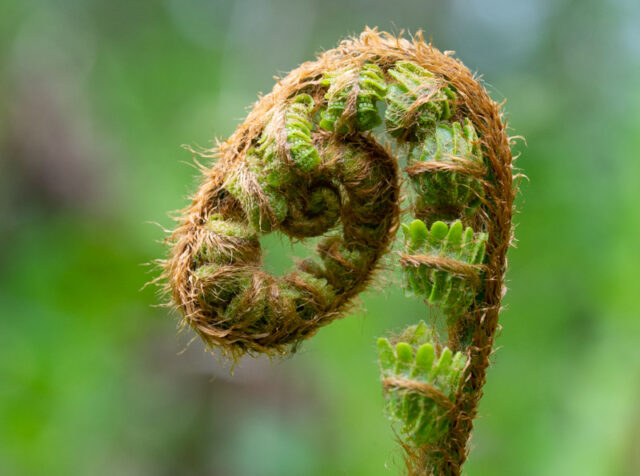 Another of those drizzly wet days.
There was little point in going far today. The forecast had been for rain in the morning and it appeared almost exactly on time. It gave me a chance to start today's sketch which was A Treasure Chest. The sketch was done early, but the painting took a bit longer. Overall, I'm fairly happy with the result.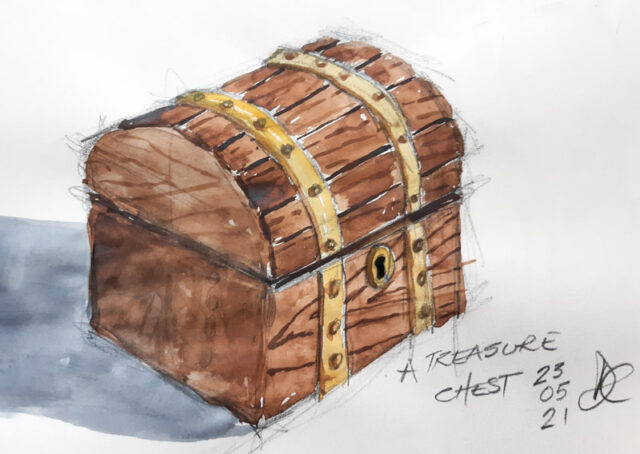 The rest of the morning was spent fixing all the little niggling bits and pieces that surround any big app. Moving bits of code and plugins that do all the heavy lifting in Lightroom and have to be slotted into their correct place by hand. I think most of it is done now. The actual program seems to run a lot faster than the old V6.14 I was using. It should do, this is Lightroom V10 I'm using now!
We did manage to get out for a walk in the late afternoon with only a light shower to dampen our waterproofs. Blustery wind and cold too. This doesn't feel like May. I was watching an interview with a bird watcher the other day and he was saying that up until recently the seasons were predictable and stayed in their patterns. Now all that seems to have changed and the seasons appear to be more chaotic. He said it's almost certainly down to Global Warming. He might be right.
Scamp made a lovely dinner tonight with grilled chicken that had been marinaded in ground cumin, ground coriander, chopped coriander and garlic. It was absolutely beautiful. Served with potatoes and roast veg.
PoD came from the walk to St Mo's in the afternoon. It's the unfurling crozier of a fern. I was impressed with the quality of it. Nothing to do with me, just a great camera and an excellent lens.
Dancing tonight centred around a Foxtrot. I think we did quite well with it, although Scamp reminded me that we've only been doing the easy part so far.
Spoke to JIC later and caught up with how things are down south. It seems that the weather we've been having has been pretty much universal. Rain and more rain.
Tomorrow we're booked to meet Isobel for coffee at Costa.