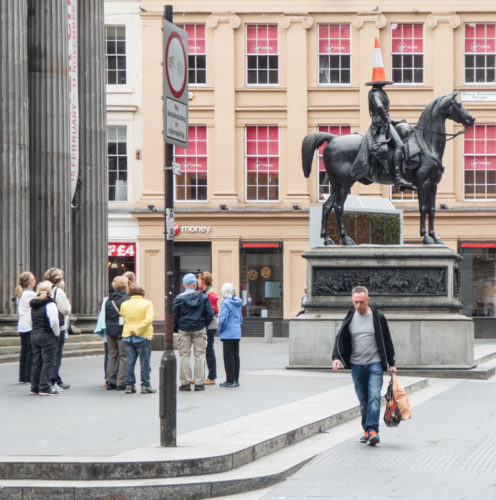 Just in case you didn't guess, today was a bit dull.
In the morning we drove in to Glasgow because Scamp had an appointment with M&S to spend some money. I was looking for photos. We both got what we intended to get. Scamp completed her swimsuit ensemble and I got a few photos I'd been looking for. My favourite and PoD is above.
<Technospeak>
When we got home I resumed my work on trying to figure out what was wrong with Scamp's computer which wouldn't respond properly to Autoplay any more. I eventually found the problem and the solution in an old post on the internet. It involved a complicated bit of deletion using the registry editor Regedit, also known as "The Hand Grenade" (what happens if I pull this little pin out?). Luckily I was very careful which pins I pulled out and nothing went bang afterwards, but what did happen was that Autoplay now plays nice. Not perfect, just nice. Perfectly may mean more work tomorrow or some other day. For now, it nearly works.
</Technospeak>
I made dinner tonight which was the complicated and not very successful Aloo Saag. Not as good as last time. The spinach sauce was too thick and there was a taste in there that just didn't gel. I might water it down slightly tomorrow for lunch. I also baked another sourdough loaf which was slightly more successful than the first, but not as good as the last one.  Middling.  Still some work to be done on consistency of the dough and baking time.
It being such a dull day, I couldn't even be bothered going over to St Mo's to get more photos. I'd got the ones I wanted.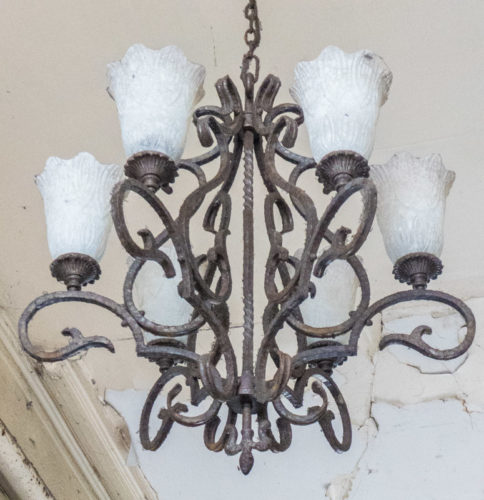 This is the photo I went to take. The candelabra its twin are in an alley just off Queen Street and I've often wondered why these ornate lights are there in an alley that just hold dustbins. Maybe there's a story there waiting to be unearthed. It didn't win PoD because the group discussing The Duke (not to be confused with The Red Juke) was more interesting.
Did a bit of sketching while watching a boring Jools Holland, but I really need to do more, and before Wednesday. That may be the plan for tomorrow. Some decent sketching. Scamp's going out to meet Isobel in the morning. Busy week this week, something on every day.