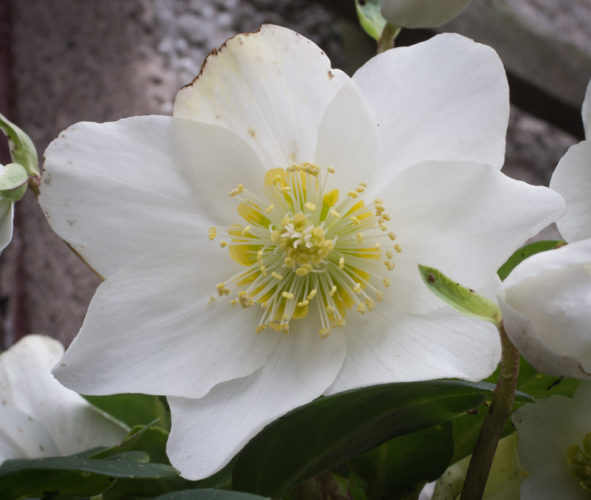 Apparently every one of them has a shiny metallic inside covering.
Today we were awake and ready to rise from 8am. That was the earliest the "Rat Man" would arrive. With that in mind, Scamp was up and out by 9.30. I was much more relaxed and waited 'till the end of the chapter of the excellent "Lies Sleeping", well actually it was the end to the second chapter as it turned out. Still, I'm trying to meter myself with this book, because I know it will be another year before the next one gets published. After coffee and the first run through of today's Sudoku puzzle, it was time to go back up stairs to clear out the top three shelves of the 'tank press' cupboard. It's been called that since we moved in to the house thirty odd years ago and about twenty years since the actual hot water tank was removed. We waded into the multiple tins of paint, varnish and paint remover. We sorted through boxes of hammers, saws, chisels and gouges. We threw out a fair bit of what might be called antiques, but were really just rubbish and we put the rest back in a much more orderly manner. All this because we worried that the rodents might have built themselves a nest in that cupboard. They hadn't, thankfully, but as Scamp said, "Every cloud has a silver lining." I have to agree the cupboard looks a lot more organised. She also said that we should look, next, at the 'towel cupboard'. So called because it has towels in it. It's also got loads of cables, cardboard boxes, more cables, boxes of Lego and even more cables. This may take a little longer.
After lunch the "Rat Man" phoned to say he'd be with us in about an hour, and he was as good as his word. He still seemed determined that the rodents were in the loft, but we insisted that we'd heard them last night in the ceiling void. He inspected my handiwork blocking up the hole in the downstairs cupboard and seemed very impressed. What did he expect from an ex-woodwork teacher? He did a fairly extensive survey of the outside of the house back and front and agreed with the lady on the phone who had suggested that he'd probably put down an external box with poison that it's hoped the rodents will carry in under the house and feed the family in the nest. A sort of rodent Trojan Horse. With that done he went to inspect the house at No 26 where he thought he had seen a possible access hole near the steps to their back door. We bid him farewell and hoped that when he returned in a week's time we'd have a quieter house.
It was a dull, dreary day, but I'd already got a PoD. While we were waiting for the "Rat Man" I had taken a few shots of Scamp's Christmas Rose plant on the back step. The flowers are beautiful and just seem to keep coming. The best shot it at the top of the page. Camera on a Gorilla Pod allowed me to use low ISO and remote control from the phone app. That prevented me from getting grain like golfballs in the low light.
That was about it for the day. I think we may be going in to Glasgow tomorrow so I can get my hair cut. New year, New hair.