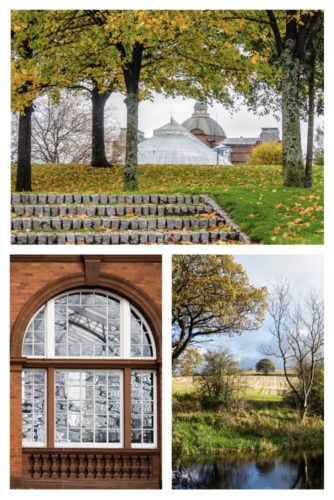 Last night the bulb in the oven gave up the ghost. Today we were heading to Glasgow to get a new one in that emporium of all things, The Barras.
After a fairly lazy start, well, it is Sunday even if we are retired, we drove to Glasgow and parked at The Green. Walked over to The Barras and specifically Pearsons. That's the shop that has every electrical fitment and attachment you could think of, and a few that you couldn't. Walked out with the bulb for £1.40. Certainly the best value shop in town as far as electrical goods go. After our purchase, we had a walk around The Green before heading for our lunch at the People's Palace.
When we got home, fitting the bulb was a scoosh (ie, very simple), but the oven wouldn't work now. Panicked for a bit before Scamp read the instruction book and found that you had to set the time on the clock or the oven wouldn't work. Why? Who knows. Set the clock and the oven worked. Do they actually expect people to read instruction books?
Panic over, I grabbed an hour to walk along the canal to get some photos to augment the couple I had taken this morning at The Green. Then it was time to have dinner and get ready for Salsa at La Rambla in Paisley.
I don't know if it was the dismal day or because we were a bit late, but there weren't many Salseros there tonight. We did however dance a bit and got the new moves ironed out after a while.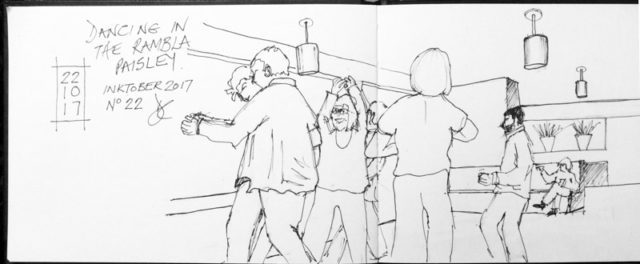 Tonight's sketch was done from photos, not from life, but it still counts.
Watched the travesty of Ferrari forcing Verstappen off the podium at Austin after a stunning drive from the young Dutch guy. Really, F1 you need to get your act together.
Tomorrow is Monday and that means Gems and Salsa with anything else we need to fit in around them.