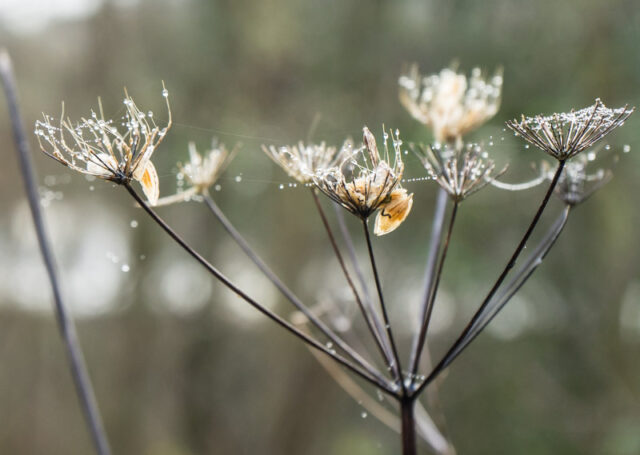 Woke to fog. We'd been warned about it by the weather fairies, but you can never believe anything they say.
It took a fair time to clear and the house was cold, because the heating hadn't come on, because I'd turned it off last night when I was trying in vain to program the lights to do something they didn't want to do and forgotten to put them back on schedule. Quickly fixed once I discovered what had happened.
When I was making the breakfast, I plugged in the skeleton NAS drive and powered up the computer. Later when I'd showered and was ready to meet the monster I tried to access the NAS. At the second attempt I got connected, but when I tried to download a small PDF file the access stopped and the icon for the drive disappeared from the screen. The most success I've had with it has been from Windows 10 on Scamp's computer. Apparently, NAS drives in general don't like what Apple OS in any of its many flavours. No taste, you see! I've given up. Even with Scamp's reliable laptop the downloads don't actually complete. I think it's time to "take the burst ba' away from the dug".
We kept waiting for the fog to lift but it took its own sweet time. Scamp made some soup, leek and potato and I thought it was lovely but she was more critical. She didn't want to go for a walk, because she had tidying up to do. I didn't ask what was being tidied, sometimes it's better not to know.
Instead, I grabbed my old Clarks boots which, although they have little or no tread, at least keep my feet dry, and I went for a walk in St Mo's hoping for some sunshine since the fog had lifted and the sky was clearing. It wasn't to be. However, I did get a PoD which was the water drops left by the fog on some spiderwebs. It's ok and the quality is good, but the lens just isn't up to close-ups. We are supposed to get more fog tomorrow morning, so I may take the old macro lens and try again.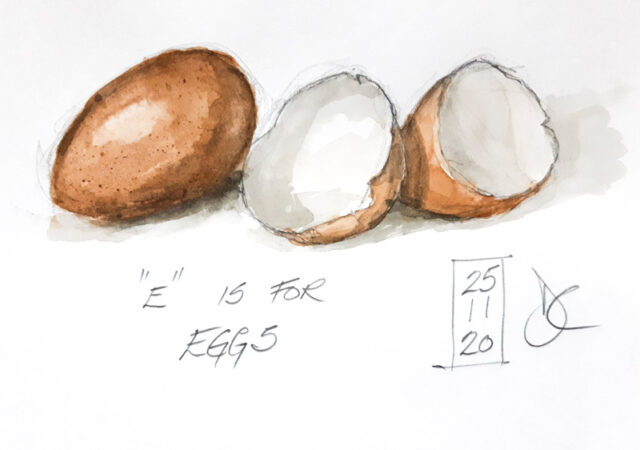 I redrew yesterday's sketch of eggs an egg shells and laid on some better washes. I'm happier with this version. I also drew today's sketch which is the wee fairy that sits on the shelf in the living room. At Christmas it gets to sit beside the Christmas tree. I think it enjoys the change of view, but prefers its higher viewpoint on the bookcase.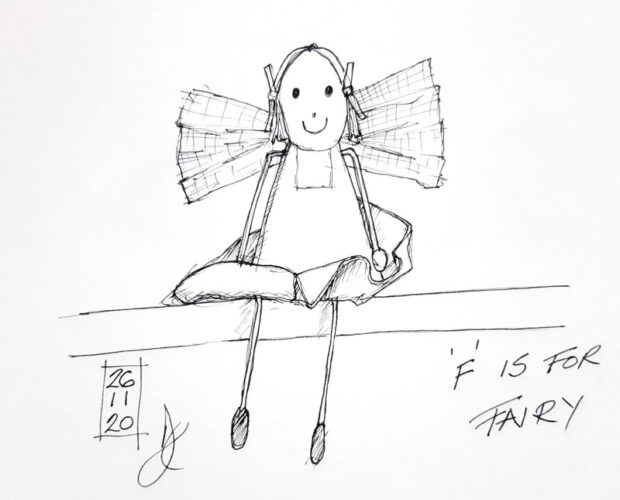 Tonight Scamp and I had a practise of The Christmas Pudding Rock which is a dance Stewart and Jane have invented for the virtual Christmas ball. It's left me with two left feet Usually the man leads with his left foot, but in this dance he leads with his right! Most confusing, but I've almost got it. Another few practise sessions and I'll be there or there about … I hope!
One last thing.  Today Hazy sent a photo of a postcard that had just dropped through her letterbox, sent by us from Fuerteventura A YEAR AGO!  Delivered by camelpost perhaps?
No plans made for tomorrow. It looks like it will be cold. If it's cold and clear that will be fine, a walk might be on the cards. It it's not we may practise that Christmas Pudding Rock again.