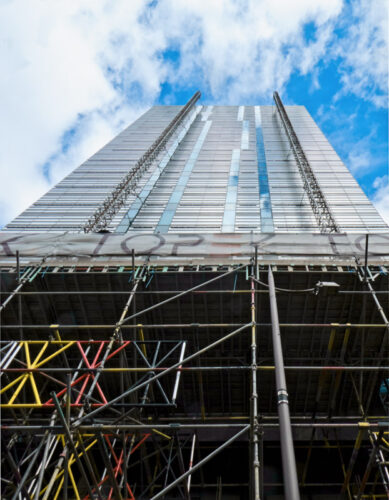 Second day of eating out this week.
Eating out in Glasgow this time. Two Fat Ladies in Blythswood Street. Quite compact and bijou. Specialises in seafood which isn't too good for me, but usually there's a meat dish or a chicken dish. Not so today. Scamp's selection from the menu was: Mussels, followed by Channa Dal with a Vegetable Masala, finishing off with Sticky Toffee Pudding and Custard. I had Mushroom Rarebit, then the same Channa Dal with a Vegetable Masala and decided to learn from yesterday and just have a Cappuccino. I shouldn't say 'just a Cappuccino', this must have been the best Cap' I've ever had! Nero and Costa, you have a lot to learn from Two Fat Ladies as far as coffee is concerned. The menu today restricted me a bit. Of the three mains on offer, the only one I could have was the dal. Not that I'm regretting it, because this was up to Delia's standard, well not quite, but almost. I must say that Neil's mum makes the best Channa Dal I've ever eaten. This one was hotter than her's and almost as tasty. Although I said the restaurant was 'compact and bijou', you really want to see the size of the kitchen. I passed it on the way to the 'little boys room'. It wasn't so much a kitchen as a galley from a small boat, like a rowing boat. The poor guy who works there must be skinny as a rake to fit in!
After lunch we wandered down SausageRoll Street and drove home via Calders Garden Centre to get some Geum plants to keep Scamp's Allium bulbs company. We bought the bulbs in Kirkby Stephen last week and she planted them during the week.
I'd had a look at a discounted camera in JL and thought it might be interesting. It's a Sony A7 at a very reasonable price. Unfortunately the prices of the lenses it takes are not at all reasonable. Most of them are the same price as the camera, which makes me wonder what quality the piece of glass in the front of the camera is. I think I'll leave that one to someone less critical than me.
PoD is a shot looking up at the Premier Inn on SausageRoll Street. It looks like it's getting its second refurb in as many years.
I think we've done our fair bit of eating out for this week. Tomorrow may be a stay at home dinner.