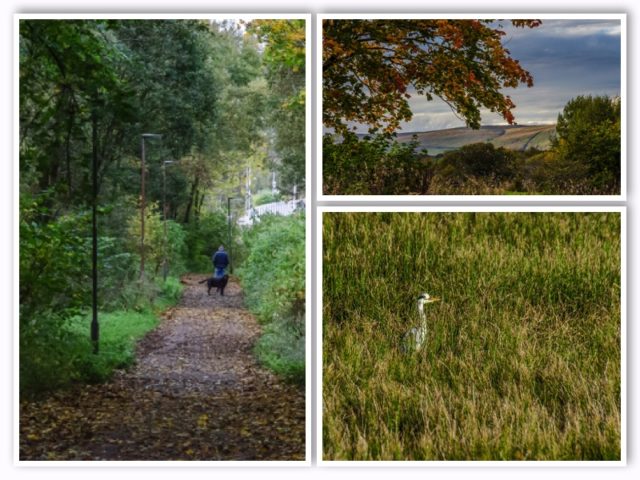 It was a dull day when we woke and it didn't improve much throughout the day.
The highlight was a phone call from JIC.
Went for a walk to St Mo's and got the three photos above. Quite liked the shot of Mr Grey standing in the greenery. I'd promised not to post pics of the autumn leaves, but that was never going to stand, was it? That's why the pic of the tree was there. Sometimes I can see the title of the shot before I take it. That's the reason for the photo of the bloke with the dog. The John Hiatt song just played in my head when I saw the dog turn and look at me.
Sorry to say, that's about it, apart from a less than helpful email from Vodafone to tell me that my phone won't be delivered after all. When will it be delivered? Well, your guess is as good as mine. Apparently Apple haven't delivered them because of the weekend. Does the weekend last from Thursday night to Sunday now? Are Vodafone so strapped for cash that they buy their phones in 'penny numbers'? Not impressed.
Tonight I went online and did a text chat with 'Omrar' who said I MIGHT get it tomorrow and then finally that I will get a confirmation of delivery tomorrow. We'll see. Strangely enough this is exactly the same as happened when I got Mambo No 5 two years ago.
Tomorrow is batten down the hatches day as ex-hurricane Ophelia makes landfall across northern Britain. We tied up the sweetpea frame this afternoon, just in case.