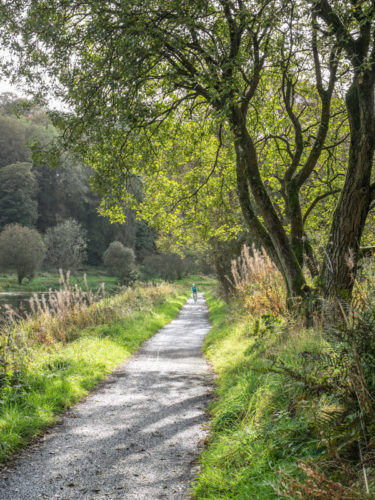 You know how it is when you dream a strange dream and the feeling of it stays with you all day? I had that today.
Drove down to Jim Dickson's tyre emporium and got a couple of new front tyres put on the Juke. Not the best quality Michelins that were on it from new, but hopefully good winter boots. Only time will tell. Just managed to get back for a quick lunch before Gems descended. Sat and talked to Margie about drawing while she showed me her drawings and I showed mine. Both sets were admired by both parties. And that was the morning gone.
Took the newly booted Juke out for a run to get some inspiration for today's Inktober sketch which was to be "A Stone". Drove to Auchinstarry and stopped at the flooded quarry. Lots of stone there, but nothing that inspired me. Walked over the bridge that spans the infantile Kelvin and thought about drawing some of the stones that cap the upstand of the bridge. Took some photos, but without really expecting them to be useful. Further on at the edge of the canal I found a short dry stane dyke and took some photos of it, because that would make a decent sketch.
Walked along the towpath and got the first part of PoD when I took a landscape format shot along the canal with a wee lucky of a cyclist coming the other way. Took another for good measure. Walked along a bit further, but the sun was quite low and blinding, so I turned back. Because the sun was much brighter now I took a few shots from the same place as the first one and the colours in the trees were much better now. Sadly no cyclist for a point of interest.
Back home I isolated the cyclist from the earlier shots and placed him in the better landscape shots from later. After a bit of jiggery pokery he blended is well enough, and that is how you make a PoD! Photographers don't take photos, they make them.
Salsa tonight was a bit hectic and quite good fun. A weird progressive rueda group of moves with a name that escapes me. New Move 3 from three weeks ago and Chop from a couple of years ago at least, probably nearer five! Only one class and that suited me fine.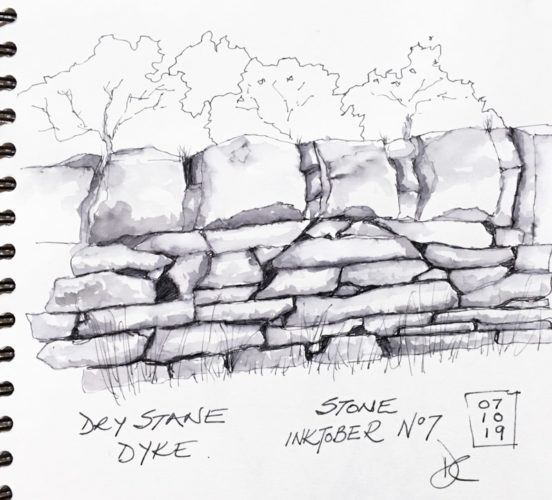 Watched, or rather, listened to University Challenge tonight, sketched the dry stane dyke and answered a few of the questions at the same time. Who says men can't multitask?
Dorothy's funeral tomorrow.