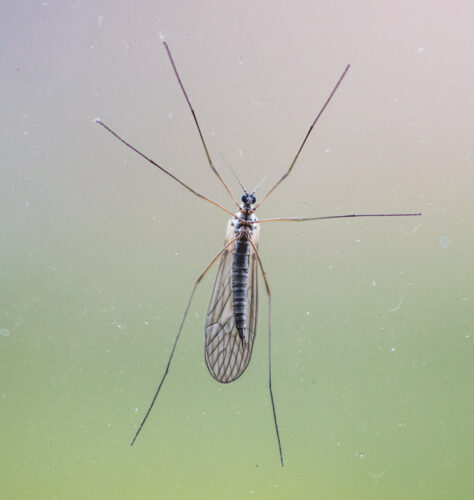 It rained, it was dry, it rained, it was dry, … repeat.
We waited until after lunch before we committed ourselves to a walk. The sky was lightening, the clouds seemed a bit higher and it looked as if there was a decent chance of just a passing shower to spoil our walk. As it happened, our walk round Broadwood Loch was a dry one, by which I mean it didn't rain. There was plenty of standing water to splash in if you were interested in that aspect of the walk, but Scamp doesn't like to get her walking boots wet, or dirty. I, on the other hand was wearing my Clarks Super Slide-a-lot boots that keep your feet almost dry, but have virtually no grip. Stylish, but Pointless would be their marketing logo.
<Warning boring photography stuff inside>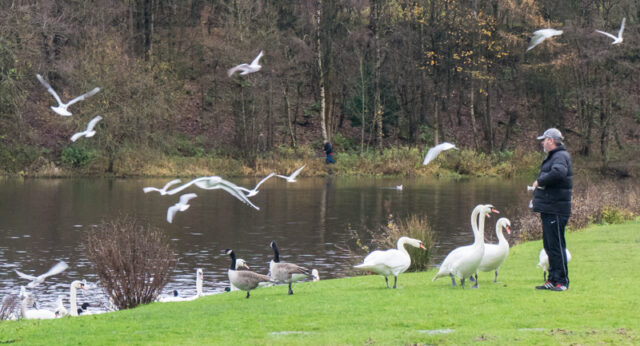 There were loads of people out for a Sunday stroll in the fresh air and avoiding the rain showers that had dogged the morning. I got a few shots, but forgot that the Samyang 18mm has a mind of its own as far as focusing goes. I need to remember to check that it is actually locked on to focus before I press the button. Although the sky was lighter than the morning there were almost no clouds to give any texture. A milky white Scottish sky. Luckily I'd been experimenting with the old Sigma 105mm macro on the Sony earlier in the day and today's PoD was already in the bag, a Jenny Long Legs or Crane Fly to give it a more general name. I hadn't noticed the possibilities of the man feeding the birds until Scamp put me wise to it about half an hour ago. Maybe some of my technospeak is rubbing off on her.
<Photography stuff is gone now>
With constant tuition from Scamp I may one day be able to cook a decent stew. Today I tried a new method and it worked, still with tweaks from the chef. However I could never reach the heady heights of her apple crumble which was a pure delight! Bramley apples and cinnamon were the secrets, she said. My contribution was a loaf which looks quite good, but tomorrow will be the real test.
We practised a bit of Jive tonight, just to keep our hand in and our feet from tripping each other up.  Spoke to JIC later and he sounds better than he did last week. Discussed lockdown looking for hints and tips as it seems we may be heading that way by the end of the week. Lanarkshire, the pariahs of Scotland.
Hoping we'll manage lunch tomorrow with C&N at The Cotton House.