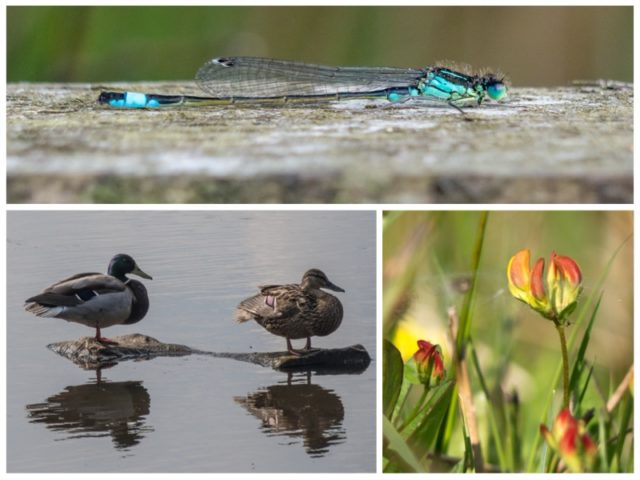 We went in to Glasgow with the stated intention of getting a tablet/laptop.  Apparently what I was looking for was a "2 in 1", which I suppose describes it quite well.
Note to JIC.  
Please feel free to ignore this part as it's almost all technospeak.
First stop was Staples where I saw the cheapo looking Linx 10.1″ tablet with a clamshell keyboard/lid.  Cheapo maybe, but it had 2 x USB3 ports and 1 x micro USB for power and doubling as a port if you have an OTG (On The Go) cable.  Even better, it was at a bargain price of £149.99.  Ok, one possible.
Ok, JIC, Technospeak over.
Next stop was John Lewis who on paper had a load of these 2 in 1s.  Unfortunately, if we ignore the very expensive Mickysoft offerings, there were only two.  One was an Acer with no price on it and no power in the battery, the other was an HP at £80 more than the cheapo Linx.  The spec appeared to be almost the same, in fact it only had 1 x USB port and 1 x micro USB.  So it looks like it's back to Staples.
Before that, Scamp decided that lunch at Patisserie Valerie was in order.  Since she prefers to eat inside, we got a table no bother because everyone wanted to sit outside in the sun.  Had our order taken: Crayfish Salad for both of us and Apple Pie for after for Scamp, Pecan Pie for me.  Tea for both.
The tea arrived, and so did the manager to apologise, but there was no Pecan Pie.  No problem, I'd just have the Apple Pie.  A little later he arrived back to say that sorry, there was no Crayfish Salad.  He did offer alternatives.  Scamp went for Chicken Caesar and I chose Chicken Brochette.  We'd been sitting for 20 minutes by this time.  Half an hour later and still nothing had arrived although the manager had floated past about 15 minutes before to say that my chicken was just going on the grill.  I'd had enough.  We offered to pay for the two teas, but the girl on the till would have nothing of it and told us the manager "should have been dealing with it."  If I'd had to speak to the manager himself, Begbie would have come out of the box again.
Back at Staples, I bought the Linx.  Unfortunately, when I got it home, I found that it looked nothing like what I'd seen in the shop.  Quick phone call and was told to bring it back and they'd exchange it for the correct one.  I did, they did and this time I checked it before I left the shop.  So far, it's doing everything I expected it to do.  Pity the same can't be said for Patisserie Valerie.
More sun promised for tomorrow.  Bring it on!