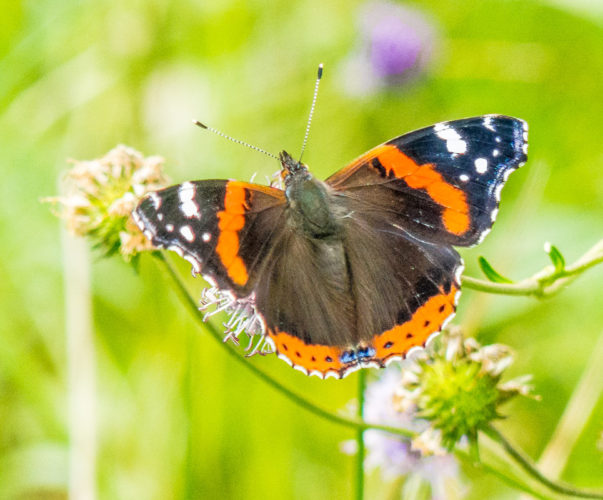 Went to Stirling today hoping for a test drive in a Juke, just to clear the air and get the car out of my system. They didn't have one.
Well, that's not completely true. They had lots of cars, even lots of Jukes, just none that we could take for a test drive today. We did get to sit in one and the nice lady took our details and hopefully we'll get that test drive on Friday.
Since we were in Stirling and PC World was just down the road, we went there looking for a printer to replace the one that's languishing in the boot of the car at present. They didn't have one.
Well, that's not completely true. (Does this sound like groundhog day?) They had a few printers. Most of them were for Home or Office and only two were marked Photo. One, a Canon and one an Epson. Not an Epsom as the Head of Computing at the school insisted on calling them. I'd have liked a printer that was designed to print photos, but both the PC World offerings were printer/scanners. I don't need a scanner, I've got a really good one. Why would I want to pay for a scanner I didn't need? Both the alleged 'photo' printers used four photo inks and one text printing black cartridge. Proper photo printers have five photo inks, sometimes with a black text cartridge. I wasn't impressed. Nobody came near me to offer a test drive either. It would be good if you could do a test print on the printer you're interested in buying. Nobody would think of buying a laptop without first checking how fast apps load and how clear the screen is, but you have to trust the hyperbolic manufacturer's claims for printers. Once you get it home and find it print pictures that look like something out of Minecraft, you can't take it back and complain. Well, you could, but nobody at PC World would listen to you. Maybe I'll just keep the old printer and try to coax it back from the dead.
The day started earlier with me attempting with a fair degree of success to tidy up the back room. I did find the sofa that was hidden under holiday stuff. It took some time and effort, but now it has reappeared, it gives me the impetus to clean up the rest of the room. It should only take another three or four days. Ok, a week tops.
The day finished with a walk along the canal. A place to unwind and do some tidying up of my head. As you can see from the confusing jumping back and forward in the blog, I need more of this 'head time'. Today's PoD is a Red Admiral that I managed to grab a few photos of at Dumbreck Marshes. Then it was home for fish pie! A nice end to a day in the sun. Some things done, some things in the pipeline.
Tomorrow is to be much like today apparently and as today was warm and sunny, I'll take that and say thank you very much.