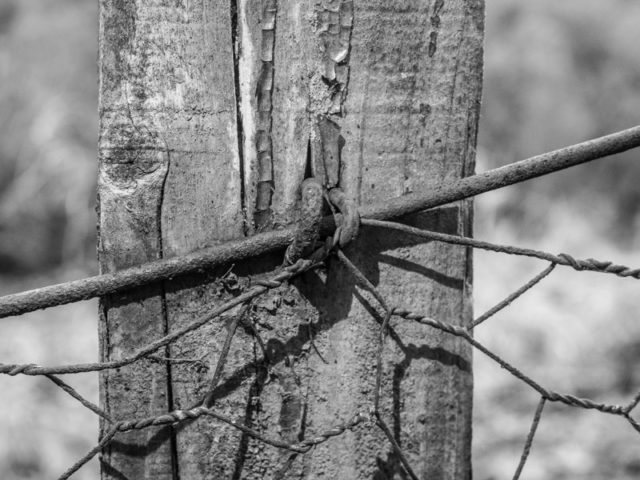 Off in to Glasgow for a new pair of dancing shoes.
Drove in to town and got parked directly across from the dance shop. Shoes were a good fit and far more comfortable than the old ones they are sort of replacing. Not replacing as much as sharing the limelight with. The old ones will hopefully be off to Timpson's for new felt soles and heels. I'm going to ask if they will upgrade the memory on them at the same time, because they don't seem to be retaining the new moves we're doing!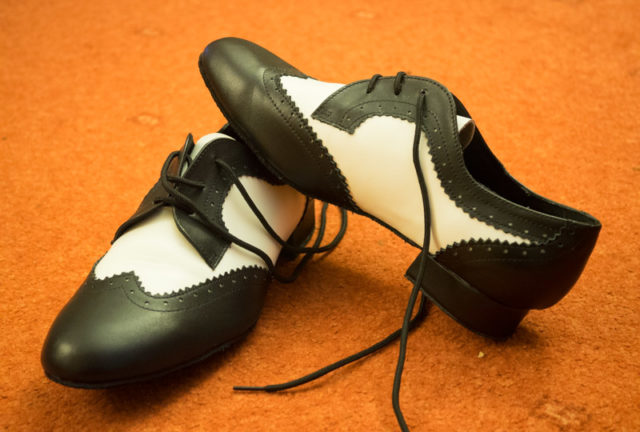 The rest of the day was spent with taking photos of fence posts over in St Mo's. Once again there was very little light and once again I forgot to take a portable LED light, so had to resort to using the torch app on the phone. It gives a good light and it's directional too, the only thing wrong with it is the green colour cast, that's why I reduced the photo to monochrome. Must check out the LED lights to see if they have a more neutral colour.
Soon it was time to go through the rigmarole of dressing up in 7.3m of itchy, scratchy woollen cloth. We were off tonight to the Tartan Ball. Finally got dressed and on our way. I think we got stopped at every traffic light after we came off the motorway. Parked and walked along to the manky, dirty Classic Grand. Named by someone with an imagination and a sense of humour.
Missed the first salsa hour, but got there in time for the first ceilidh hour. It was hectic. So many clumsy clots stamping out a rhythm that bore no relation to what the band was playing and with steps that the caller had apparently missed out. Bits of it reminded me of a Dashing White Sergeant we taught in Trinidad a few years ago. Some folk just looked as mystified as Blessed Be!
Enjoyed the second salsa hour of the night but as Scamp reminded me later there were much fewer dancers on the floor for that. Strange for an event that was hosted by Academia de Salsa. It was also strange to see very few folk we knew from classes. Perhaps three dance evenings in two months, in addition to normal Sunday Socials is too much. Maybe it's because we're not going to classes anymore and losing touch with the crowd.
After the salsa segment, it was back to ceilidh again and more stamping and ignoring of the steps. We'd had enough and Scamp's shoes had definitely had more than enough. We drove home along an almost empty motorway, most people were still heading in to Glasgow, and arrived home at just after midnight.
As you will have gathered this is a catch-up. Tomorrow (actually today), we're hoping to practise our waltz and foxtrot for Monday's class.