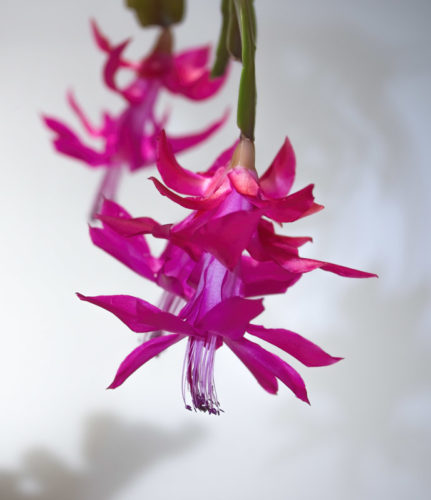 Scamp was out to meet Isobel for coffee. I put some washing on.
I know now that I should have gone out and taken some photos when there was a decent amount of light, but I didn't. I put some washing in the machine and let it roll. Went and checked my laptop was still working and it was. Tidied up the painting / photography / drawing / repair room a bit. Not enough that anyone but me would notice. With that all done the washing was done, so I hung it up and left to go to my checkup at the dentist. Thankfully I got a clean bill of health and left with my next appointment pencilled in for some date and time in July. That's the way the time goes. Thinking about July when it's still January.
By the time I got home the good light had gone and Scamp had arrived back from coffee time. After lunch the weather looked settled, so Scamp hung out the clothes to dry in the just less than gale force wind. Then we went to get some compost for my peppers at Calders. Unfortunately they were in the midst of some serious reorganisation and there was no access to the area at the rear of the building where they store the compost. Instead we went to B&Q and picked up a bag and by the time we were heading home the rain started and didn't look like stopping. Thankfully the washing wasn't very wet because the wind had dried it more than the rain had wet it. That was just about the sum and total of our activities today.
With the rest of the afternoon to use up I offered to make some bread and when that was on the go, I also made some Lemonade Scones.  Haven't tried the bread yet, but the scones passed the taste test easily.  Scamp made Mac 'n' Cheese for dinner. Simple, tasty and filling.  What more can you ask.
Today's PoD is the 'Mother Cactus' which is now flowering quite happily on the window sill. Yesterday's PoD the Geranium was a nightmare to light with LED lights. Tonight was much simpler. Just one LED light and also the room light which thankfully is a daylight bulb and nearly the same Mired value as the LED (remember Mired from a previous lesson? Basically how red or blue the light is.) Hopefully tomorrow I'll get some photos outside in the real world.
The plan for tomorrow is to go for a new pair of dance shoes for me, and of course Scamp will need a new pair too. That's the plan. Whether it works out that way or not is in the lap of the gods, the weather gods.