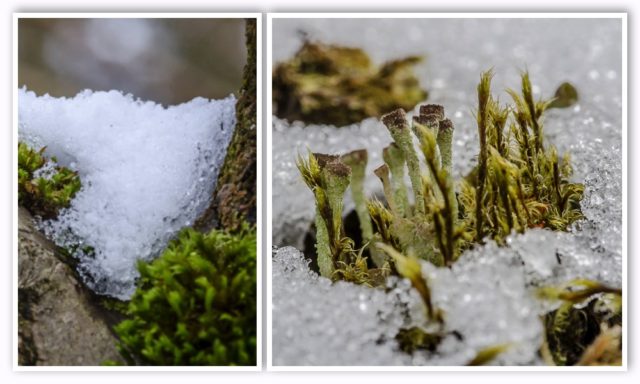 Looked out this morning and the snow was still falling.
The snow continued all day, it may still be falling, I haven't the heart to check. It did put a bit of a dampener on the day. Having said that, it did tail off for a while in the afternoon, and tomorrow is supposed to be a bit warmer.
On Friday night, or to be more exact, Saturday morning when we got back from Larky, the kitchen fluorescent light wouldn't work, so we suspect it needed a new tube. This morning I got the steps out, took the bulb out, cleaned the contacts and plugged it back in and it worked. Either a dirty contact was the problem or, more likely, the spider who usually maintains the light was dead. Its poor wee desiccated carcass was lying on the diffuser. It had had a hard life, poor thing.
With the light sorted, I started restoring my Linx to a previous incarnation. After a few false starts, I finally got it done and it has screwed up Windows Update, because there's not enough room on the C:\ drive for it to download the latest update. Two fingers up to you Mr Windows 10! Now I just have to remember the sequence of operations to fool Lightroom into believing that the TZ70 is actually a TZ60. Don't worry Scamp and JIC, I'm not going into details, it would be gobbledegook to you, and Hazy only speaks IOS now.
After lunch Scamp and I had a discussion and decided to make a final decision about the Sunday Social later in the afternoon. I went out for a walk around St Mo's to get some last pictures of the snow before it disappears until December (ever hopeful). There weren't many animal tracks to be seen. I did see some frog spawn in the ponds, but no sign of their creators. I was reading last year's blog (You can too, there's a link from this page if you're reading on a tablet or a computer. Can't remember how to access it on a phone) and read that the larch trees were pushing out their little 'shaving brush' needles, but there were none in evidence today. I won't be sure that the bad weather is past until I see the larch trees showing some green and the deciduous trees showing some leaf. Trees know more than you think they do. Read 'The Hidden Life of Trees' by Peter Wohlleben if you don't believe me. This man knows a thing or two about trees.
When I came back, not exactly frozen because I had layer upon layer of clothes on, we made the decision to stay put today and leave the Sunday Social to the warmer weather that's coming. You could see that neither of us really wanted to cancel, but it was the sensible thing to do and sometimes, just sometimes we are sensible.
Today's PoD is the Cladonia shot on the right.
Hopefully everything will be better in the morning and the snow will be on its way to some other more deserving recipients. That will mean it will be a normal Monday with all that that entails.