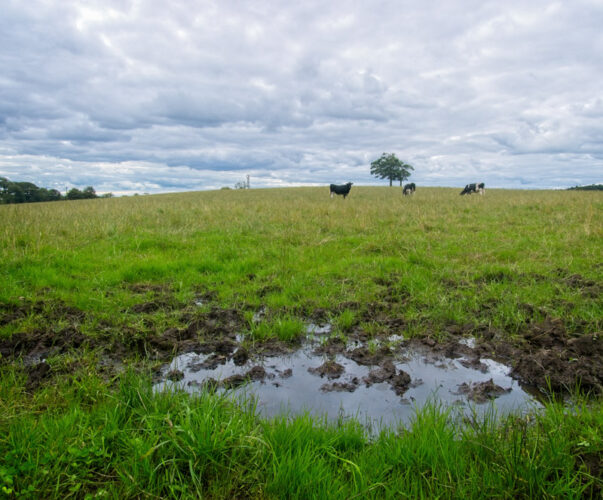 With a little fruit picking too.
One of those mornings when you wake early and can't get back to sleep, so the best thing to do is get up and have breakfast. That's what I intended to do, but instead I took breakfast back to bed and read for an hour. After that there were dishes to do (in the dishwasher) and washing to do (in the washing machine). With the machines doing all the grunt work, I settled down to read the news on my phone with a cup of coffee and a catch-up with Scamp still in University-city, St Andrews. Hung out he washing, although the complete absence of any sort of breeze meant it would take the clothes a long time to dry, despite the warm air temperature. Not to worry, I'd plenty of time.
I took the Dewdrop out for a run, but as well as my usual camera in the rucksack, I'd a couple of poly bags to collect some brambles. Now, you may know them as Blackberrys and argue that it's the plant that's the Bramble. If that's the case, then you're probably not Scottish and definitely not Central Scottish. Here it's the economic language. Why have two names for what is essentially the same thing. The bushes AND the fruits are Brambles. That's it settled. Those wee black berries (note the subtle difference that space makes) were in much shorter supply than I'd anticipated and it took me some time to find a good fruit bearing bush, but eventually I managed to pick just over 300g of black fruit.
While I was out I noticed a whole host of swallows congregating on the overhead lines and wondered if it's almost time for them to make their annual migration to warmer climes.  I also wondered, as I have before, how they know it's time and if they can sense the change of the seasons much more accurately than we mere humans can.
I'd only been home for about 10 minutes when Scamp arrived. We compared car journeys and weather, then it was time to make dinner. Tonight we were having Veg Chilli with just about everything that wasn't bolted down going into the pot. After some delicate adjustments to the spicing and the condiments we settled down to a fairly tasty chilli. No recipe was needed or recorded. Sometimes that's the best way, unless you want to make a second lot sometime in the future, then you've to try to rack your brains to remember what went into that great chilli you made ages ago. Maybe one of these days I'll write it down, but I doubt it.
Watched the Ferraris having a terrible time at the Belgian GP with, maybe, a little snigger. Also watched George Russel escape unscathed from what could have been a very nasty accident when a wheel from another car came bounding towards him at a reported 125mph (how do they know what speed the wheel was travelling at?).
Other than that it was a dire day for Ferrari and a great day for Mercedes and Hamilton in particular.
That was about it apart from sampling another new bottle of gin with the addition of a grapefruit slice to spice things up. PoD was a picture of three cows in a field composed using rule of thirds and PoD because I liked it.
Tomorrow we have no real plans.