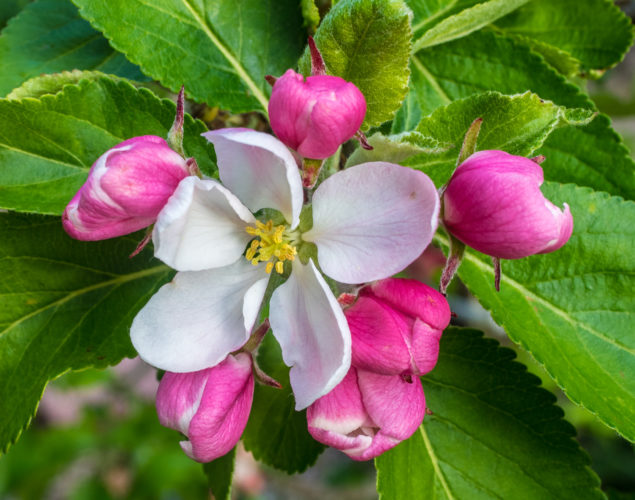 Scary business slashing away at a painting with a knife.
For some unexplained reason, I got up this morning and started cleaning up the back room. Scamp thought I was doing it to provide me with a spare bed in the event that someone was disturbing my sleep by snoring. Unlikely. Or did I mishear her, did she say that I was disturbing someone's sleep by snoring? More likely. If it was either of those reasons, then the prompt was subliminal, I didn't generate it knowingly. Luckily around 11am it was time to turn on the coffee machine and I gave up on the pointless exercise to return to reality, and coffee.
It looked like another beautiful day had dawned. It had taken a few hours for the weather to get its ducks in order, but now the sky looked set fair for a few hours. I took some of my plants out of the little greenhouse and set them on the grass to harden off a bit. The garden is beginning to look a lot more active with the sun last week warming up the ground and the rain at the end of the week giving some much needed moisture. I even have a pea pushing its little green head above the soil of the raised bed. One pea of the dozen or so I planted in double rows. Well, perhaps it's one of many to come. It looks like the peas I planted in the little plug pots are beginning to show signs of growth, even a couple of the ones I held back from last years harvest and carefully dried over the winter have sprouted. The James Grieve apple tree has its first flowers and hopefully the Russet beside it will come to flower this week. My biggest surprise is the return of the American Cowslip "Shooting Star". I'd thought it was dead and was really pleased to see some green shoots coming from it in April. Today it has three flower stalks and two flowers in bloom. I just checked and it was flowering last year on 2nd May. Just one day behind this year isn't bad.
After lunch I got started painting. I took a photo out of the painting room window and used that as a prompt. A few heavy clouds and some blue sky over the Campsie Fells. It took about an hour and a half to get the first likeness, and another hour after that to get the details. It was all done with a painting knife or two painting knives to be precise, no brush was used. I finished it (for today) just before Scamp called me down for dinner.
Dinner tonight was Bruschetta with a base of home made bread, then a rub with garlic and topped with little vine tomatoes, basil and olive oil. Lovely starter. Main was sea bass with Jersey Royal potatoes and broccoli, washed down with Rosé D' Anjou. Pudding was our own stewed rhubarb and custard. Quite delicious because Scamp was cooking and I volunteered to be pot washer.
Spoke to JIC and were updated on all things gardening down south and also how to deal with money grabbing cruise companies like, say P&O who withhold the deposit you've paid even when the cruise you booked on isn't going to sail due to government restrictions. We may try some of his suggestions.
PoD was the apple blossom, but the Shooting Star gave it a run for its money.
With the tree lights shining multicolouredly (if that's not a word, then it should be), that brings us to the end of another blog. Hope you enjoyed it.