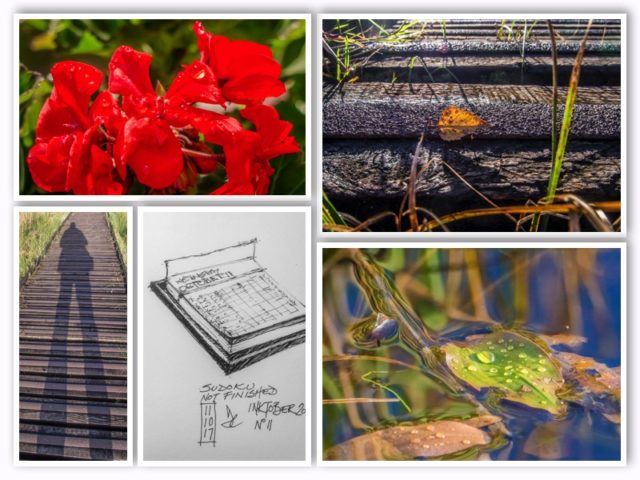 Got to try out Skype on the iMac this morning when we had a webchat with Hazy. Seemed to work quite well, although there were more dropouts in sound and broken graphics too than usual. Maybe we should just stick to Scamp's laptop in future. Must say that when the sound was working, it was superb quality.
Out at lunchtime to meet Val and Fred. On the way back I dropped in at Carphone Warehouse and Tesco to compare deals for a new phone that I need to get sorted for next week. CW couldn't give me a decent quote for an iphone 6 and suggested I phone up Vody. Maybe I will. Tesco gave me a fairly decent quote on an iphone SE, but I don't think their coverage is very good outside the central belt in Scotland. Still looking, still thinking.
Salsa tonight was a bit of a drag again. It doesn't look as if the 7.30 Wednesday class will last past this session. Can't say I'm all that bothered. I'm beginning to think that two classes a week are quite enough for me now. I don't mind helping with beginners, but I don't think we're getting all that much out of the extra night, except some exercise. I'd rather give up the Wednesday classes and have a night's dancing instead. That said, it's really the driving into town Mondays and Wednesdays that's a drag as much as the classes. I also feel that Jamie G is 'inventing' moves on a Monday just to keep the class going and keep the dancers interested. Some of them are too obscure to remember or too long to dance with someone who doesn't know them. Maybe we need to give salsa break for a while.
Today's PoD, was the leaf on the boardwalk, taken in a half hour walk round St Mo's when I managed to get that wee bit of low sun in between the torrential rain showers. The Inktober sketch was a page marker. Just to say I'd done something. Not my best work, but it's done.
A lot of condensation on the inside of the front windscreen of the car this afternoon, after a rain shower and the back window tonight when we left the STUC. Don't remember having that trouble with the Megane when it was new. I should probably keep an eye on it, just in case there's a leak in a seal somewhere.
Think I may go in to Glasgow tomorrow on the bus, just for a walk around.
Posted on the 12th because WiFi was going crazy last night, switching off and on repeatedly