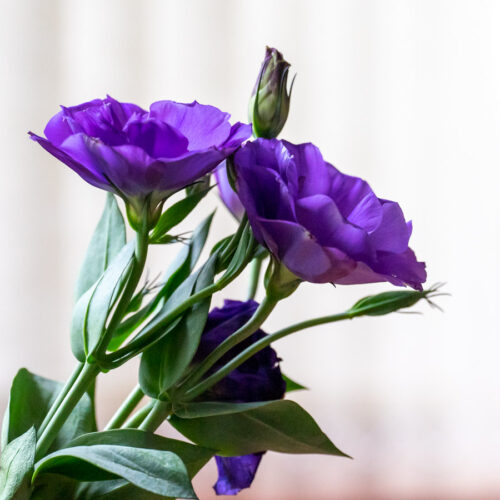 We were taking Isobel with us to Costa
Picked up Isobel in the village and drove to Costa where I met Val. Surprise, Surprise, Costa had coffee. Real coffee, not instant and not filter, but barista made coffee. Conversation between Val and I ranged over the usual wide range of subjects, tech subjects and photography subjects admittedly, but what else would you expect from us?
During the discussions I must have missed the email that had arrived to tell me when DPD were delivering my parcel. We drove Isobel home, Val was meeting his wife at Tesco, and then Scamp and I went to Calders to get some snowdrop bulbs. Unluckily for us the HGV drivers hadn't been to Calders and there were no snowdrop bulbs to be had. I think half of Cumbersheugh must have been panic buying them during the week. It was while we were at Calders that I found the email and the second one to say that they hadn't been able to deliver it because there was nobody in! I wasn't in the best mood after that, but we drove to Tesco to get food for tonight and tomorrow's dinner.
Drove home and went in the huff for most of the afternoon. The only thing that brightened my afternoon and brought me out from under my black cloud was a phone call from Hazy. Found out about the goings on down Epsom way. Good to hear that Grannie is in much better spirits, and yes, I will try to get the recipe for the bread to you soon. By the way, I don't know if I said Hazy, but I used a credit from Audible to download Entangled Life and am quite addicted to Mr Sheldrake's soporific voice reading his book to me. Also it means I don't have to try to work out how to pronounce those big sciency words! I like that it's a Jamie and Hazy collaboration.
After we'd finished talking to Hazy I discovered that my phone had received a message to say that I could now collect my DPD parcel from Matalan at The Shops. Jacket on, because it had been raining on and off all day, made sure I had the QR code on my phone screen and that I had photo ID. I'm going to a shop. I have to wear a face mask in a shop. What good is photo ID? They can only really see my bloodshot eyes! Anyway, I picked up then parcel containing a Sony 50mm f2.8 macro lens that weighs about a third of the weight of the Sigma 105mm f2.8 macro lens I've already got. There was almost no useful light to test it with tonight, but the few photos I took look like it was worth the money … and the wait.
Scamp was busy all afternoon making ice cream and yet another Swiss Roll. The ice cream is now in the freezer and the Swiss Roll has its chocolate ganache coat on and is in the fridge.
Today's PoD is one of Scamp's Lisianthus cut flowers, not to be confused with Lissajous which is a figure I met on an oscilloscope many years ago and nothing like the flower.
Tomorrow we are having Crawford and Nancy for dinner, so lots of prep to be done, which probably explains the ice cream and Swiss Roll.