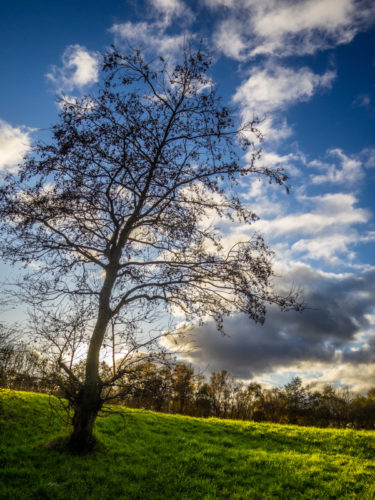 Beautiful day. Too good to stay in.
Stayed for a while to talk to Margie and cause ructions in the Gems group, then did as I suggested I would yesterday and made a sharp exit.
Since we are taking June to get her eyes checked on Thursday, it made sense to do a quick recce of Coatbridge. I was pretty sure I knew where I was going, and I was right. More importantly, I found where the parking was. There's not a lot of it in Coatbridge and most of it is either owned by Asda or NLC education department, neither of which I trust with the Red Juke. I'm sure there are other more secure parking places near the building. Google will know, even if I don't.
Since I was in Coatbridge, I thought I'd have a look at the grand building Clive and I had investigated on Google Maps. It took a bit of finding, but today with the sun shining on it, it did indeed look very grand. It also looked like the original building had been there for a long time. I don't know how much of it IS original now, but it looks expensively refurbished. Didn't want to risk taking photos of it for fear of security taking an interest in me. Maybe another day. On the way there, I discovered that Coatbridge has a cricket club. Who would have thought that?
On the way home I stopped at St Mo's and that's where I got the PoD.  I just thought the nearly naked tree looked a great shape against that bright blue sky.  Later I though about straightening up the slope of the grass, but eventually decided it looked ok like that.  I must look next time and see if it really does slope.
Back home and after dinner we set off for Glasgow and Salsa. Tonight we learned that New One No 2 is now called Timber. Named after a snake I believe! Jamie G also tried to reinvent a couple of moves from last week. The first one, a Rueda move, he decided could be extended to run infinitely. It caused a fair bit of confusion. The second one which might or might not have a name could be converted to a follower's move according to him. I don't know if many of the followers or any of the leaders managed it.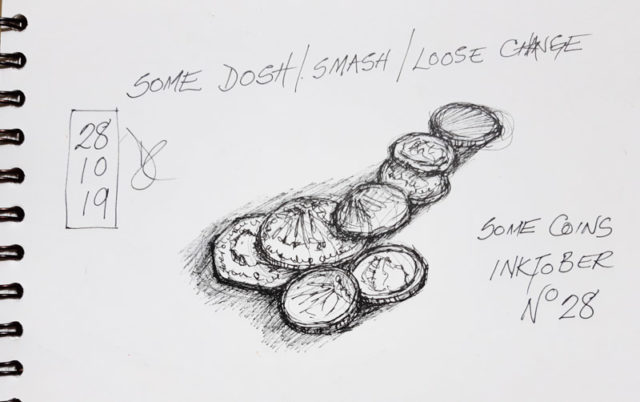 Today the demand was for a sketch of coins or dosh or smash or loose change. I had to cadge some extra spondoolicks to bolster my meagre collection, but then, it is nearly the end of the month.
We have plans for tomorrow, but only if the weather fairies behave. It's 1.2ºc just now, so we'll have to be well wrapped up.