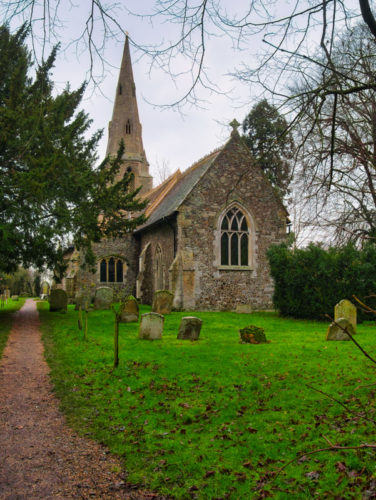 Drove down to meet H&N at Starbucks!!!!
I thought it was going to be lunch, but it was more like coffee and cake, or, considering this was Starbucks, Starbucks and cake. It ended up just being six people talking round a table and it was good. Lovely mural on the wall. At first I though it was a repeating pattern, but then realised there were no repeats. Yes, there were things that looked like repeats, but no actual tessellation. Then I noticed the signature and date and that confirmed that it wasn't wallpaper, it was an artwork. Very nice. Remember I said that, it's not often I say good things about Starbucks.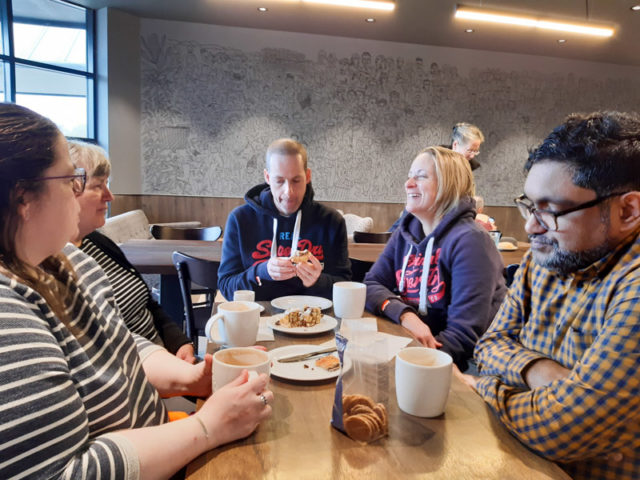 After the hugs and goodbyes, we drove home and got ready for the outdoors. Graham Water was our destination and we were walking anti-clockwise this time … in the rain. It could have been a dreich walk across muddy grass and even muddier paths, but the scenery kept changing as we went through woodland, down dips, up hills and into little villages. Past strange cottages with gargoyles on the eaves and then dwarfed by fields of three metre high corn. Occasionally catching glimpses of the Water itself. Eventually we reached a place where the flood waters stretched right across the road and it wasn't clear how deep it was. We'd done enough. We turned back and I got a chance to photograph the old church that became PoD, although it could have been the grass or the gargoyles that got that honour. No, it was the church.
Back home and drying out, dinner for Scamp was another whole sea bass and for the rest it was Wagyu steak. Extortionate price, but amazing taste and texture. I can't remember what we had in accompaniment, the steak was the star. Tasting almost like fillet and almost like ham, but softer than both. Beautiful. I wonder if the butcher in Muirhead will have some? Finished off with Christmas Pudding and Brandy Cream. I may never eat again!
More TV at night and we decided to leave the packing until tomorrow. Tomorrow we must go back up north.