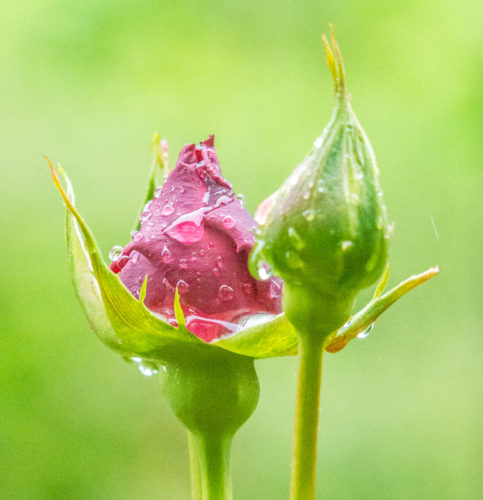 It was raining when we woke this morning and it's still raining. For once that's not a complaint, it's just a statement of fact.
Went to Westerwood today. Me to the gym, Scamp for a swim. Days like this were what we'd joined for. Ideal for a bit of gentle exercise, a swim in a fairly comfortable environment. Of course the wonderful keypad lockers were acting up. They would lock, but not unlock again, but they'd been working for a whole two weeks now. That's about as much as you could expect from them. Finally got mine to open after about 6 tries. It does not auger well.
Other than taking some predictable wet weather photos of flowers and raindrops, there wasn't much more to say about the day. Scamp made Tomato and Red Pepper soup for dinner. Who would have thought after yesterday's muggy heat we'd be glad of a plate of soup for dinner tonight. Dry day forecast for tomorrow then more rain. It's all to do with the Jet Stream I'm told. I blame that Trump bloke.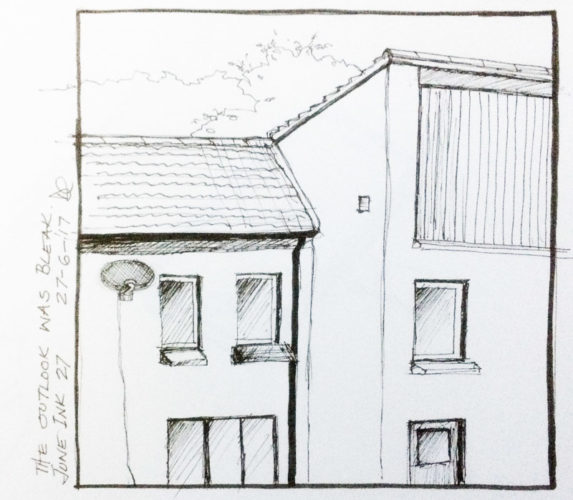 Today's sketch is best described as a placemarker.  It's done and posted.  Fin.