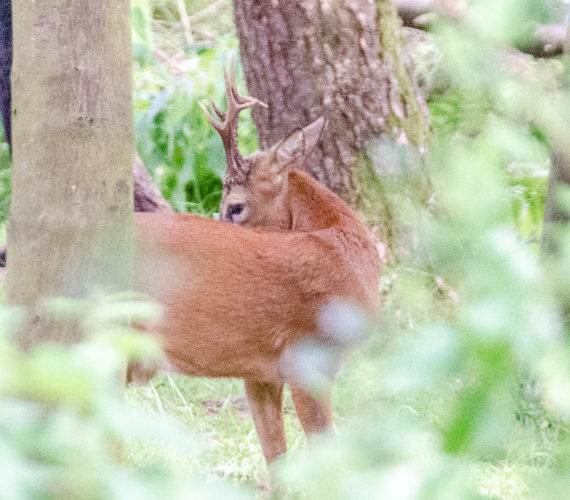 Today we drove to Stirling because at Springkerse in the town (I know, Mrs McQueen made it a city in 2000, but it's still a town to me) at Springkerse there are a host of car retailers.
First stop was Arnold Clark for a look at a Renault. The Megane we looked at was too big, definitely too big, so was the price. It came off the list right away. Next up was the Clio from the same garage. It was much more like what we had in our heads, and after some jiggery pokery with the figures, so was the price. Had a seat in one and quite liked it. Were offered a test drive, but declined. Once our shortlist is complete we'll use test drives to whittle it down.
Next up was Peugeot. Maybe we got off to a bad start by not having an actual model in mind, maybe he took a look at the scruffy jeans and dirty old rugby shirt and decided we couldn't afford anything but a second hand car, but although he was pleasant enough, he wasn't as enthusiastic as he could have been. We sat in a 208, but it was a second-hand bottom of the range model and it wasn't what I was looking for. Off the list.
Last for the day was Nissan. Scamp didn't like the Juke – I didn't really think she would. It's too big she said. We looked at the new Micra. The dealer said it was actually bigger than the Juke. He lied, it's not. It is marginally smaller. I didn't like it, Scamp did. He did offer us an interesting test drive option, whereby we could take the car for up to 24 hours and give it a long test. Nissan would even pay for the insurance! Again, after number crunching he came up with a much better price than the lady in Glasgow had offered. I think the Juke and the Micra both stay on the list, but I also think that Macklin Motors in Glasgow are now off the list.
That was the end of testing for today.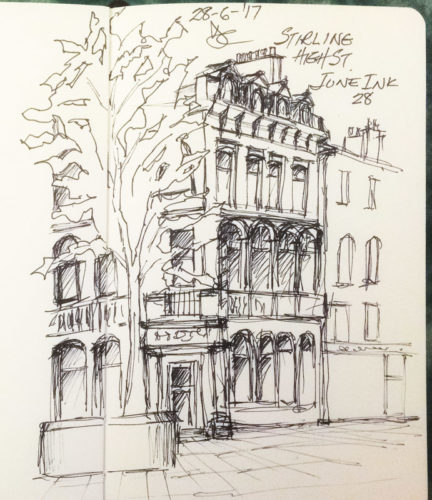 Had coffee in Stirling and then I needed to get a sketch done, and that is what you see here. I've been reading an excellent sketching book by Liz Steel entitled Five Minute Sketching – Architecture. I can't say with any honesty that I can achieve the five minutes yet, but I'm putting a lot of her ideas into practise. I'm a lot better pleased with it than I was with yesterday's effort.
When I got home, Scamp was on cooking duty so I had almost an hour in St Mo's and came upon the little deer almost right away. As usual, I had the wrong lens on the Nikon, but managed to change and grab a few shots before Bambi took off.
Salsa tonight was a bit of a mix up with Jamie G taking over one of Colin's classes and trying to teach a move that was new to both his class and Colin's. Of course, us as old hands knew it (Romeo and Juliet) It was a bit of a shambles to start with, but then it began to flow a lot better. Let's hope they all, or at least most of them, come back next week.
Beautiful sunset tonight after a lovely day with loads of sunshine.  I didn't photograph the sunset.  Yes, it was lovely, but everyone forgets that if you don't have a decent foreground and an interesting midground, a beautiful sunset is just some oversaturated colours flung together.  So speaks Oscar the Grouch!
Tomorrow? Don't know. It's supposed to rain.