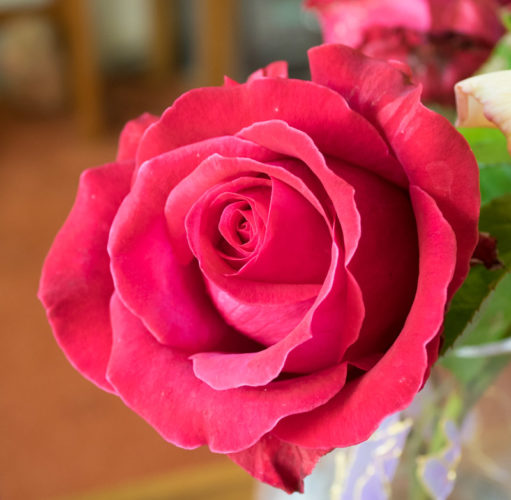 Went dancing today. Almost came home with a black monkey.
It was all going swimmingly to start with. We'd covered the Seven Deadly Spins, and the Timestep. We'd even almost completed the Clap Back. In fact, the Jive wasn't giving us too many problems. Then came the Waltz which we thought we were doing quite well. Even when one of the other group stepped onto the dance floor, I managed to dance around them. We actually danced for a whole song without a stop and almost without missing a beat. Of course, Michael wasn't watching us then. When he did decide to watch us we made a few mistakes that's when he pounced. First he told me I wasn't dragging my foot in the proper way the waltz. I told him I was. He ignored me. Next I was told that I wasn't looking where I was going and needed to lift my head. I was getting angry now. I told him straight to his face that I was looking where I was going, that was how I saw I needed to take avoiding action in the last dance. He ignored me again. Michael is deaf in one ear, but I believe he uses that as an excuse when he doesn't want to hear something. Next was Quickstep, but to be honest I knew he'd find fault in that too. I gave up and just agreed with everything he said then told Scamp I'd had enough.
I get annoyed when I make a mistake and someone sees it, most folk do. I get really angry when I get accused of doing something I know I didn't do and then get ignored when I argue against it. Even Scamp was ignored when she defended me. In CassArt you can buy an eraser shaped like an ear. I'm going to buy one for Michael. Just in case his usual 'Rubber Ear' isn't working. One thing he did let slip before I walked off was that we should enter his 'Strictly' competition with a rival teacher because after all the criticism, he said we are really good. Scamp reckons we are being groomed to be his star pupils for a competition. That might just be what all this serious nit picking is about. Unfortunately for him, it's not going to happen.
As you can imagine, I came out blazing mad. Thankfully halfway up the hill to the car park we passed a couple about the same age as us. They were having an argument and at that moment I felt the wee black monkey I'd been carrying, leave me for another host! The sun shone even brighter and I felt much better.  Glad I've got that out of my system now!
The rest of the afternoon went much better. Went to Tesco to get the makings of a salad and then grabbed my camera and went for a walk in St Mo's. Got a host of photos, most of which are destined for the bin, but a few ended up on Flickr. The best one of the day and PoD is the red rose Alec's Red. My brother gave it to us as a wedding present, although I'd guess it was my mum who picked it as Alex would be about 11 when we got married. It's grown in every garden we've had and it still flowers every year. The perfume is exquisite.
Sat in the garden with a beer after dinner soaking up the sun.
Tomorrow it's a early rise and then out to go to the hospital for a routine check up for me. Hopefully it will be ok and the we will be able to enjoy another beautiful day.