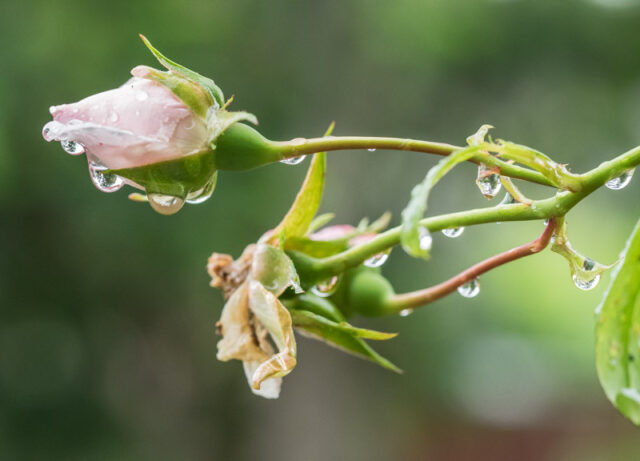 Well, that' the way it felt today with the amount of rain that was dropping from the sky.
We had intended to drive in to Glasgow today for a walk down Bucky Street and then, maybe along Argyle Street and up past a certain art shop in Queen Street, then drive back home. That was the plan yesterday, but it didn't quite work out that way. First off we needed to take Scamp's wee car out for a run. Just to make sure that the battery was charged and that it was continuing to charge. It passed both tests with flying colours. It started first time and with Scamp driving and me as radio operator, we managed to code in the security number correctly. Who among my readers could tell me that they'd have the radio security number for their car, ten years after they bought it? Scamp knew exactly where the four digit code was and even corrected me when I initially typed it in wrongly. Ms Memory, that's Scamp!
She had decided that she'd drive in to Robroyston, turn there and come home. Halfway along the motorway, with blinding rain and spray it didn't look as if we'd get that far, but she stuck it out and we turned at the retail park and drove straight back home without stopping. Battery seems to be charging properly and no problems with it at all. The rain seemed even worse coming home and we were both glad to park up and have lunch. One trial over.
In the afternoon I walked down to the shops and got the shopping for tonight's dinner in M&S where I was complimented on my frog mask, but reminded that from Monday, masks will be mandatory in shops. Shoppers will not be allowed to enter M&S without one. Not everyone is happy about it, it seems, but it doesn't bother either of us. A mask is now just something you keep in your back pocket or your bag and slip it on as soon as you enter an enclosed space. How easily we become used to the new regime.
I managed to grab one shot today. Taken from the living room window, it's a close up of a pink rosebud from the climbing rose at the back door. Scamp reckons it came from my mum and dad's house in Larky. That might be true. Anyway, the rosebud made PoD.
Dinner was disappointing despite all the ingredients looking like they worked together. It was a 'healthy' recipe, not so much a low salt as a no salt recipe. There is no point in making an ultra low salt recipe if, in the end, it tastes of nothing. Salt is there for a purpose. It's a flavour enhancer. True, too much is dangerous, but too much of anything is dangerous. I may try it again but with the addition of that four letter flavour enhancer this time. Vegetable, Herb and Smoked Trout Patties if you must know.
I had a drawing for yesterday, but was too tired to post it, so it went in today. It was Glasgow's pigeons sitting on one of the old buildings in Argyle Street. Today's is a still life of the fruit bowl. Drawn on a rough textured cheap sketch book from Cass Art using a cheap compressed charcoal pencil from The Works. It just shows that not all art materials need to be expensive. The pencil and paper work so well together, they are great to draw with.  Both drawings now on Instagram and FB.
Tomorrow looks to be much less wet than today and we may go out. That's all I'm saying.