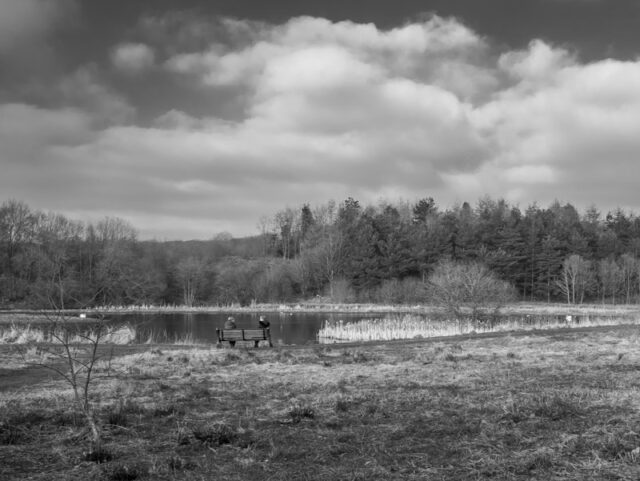 Yes, it was a milky white sky this morning. Although the weather fairies told us that the sun would come out of hiding, they forgot to mention that it wouldn't happen until about 4pm.
There was no real need to get up and go anywhere in the Central Belt today because it looked like the white sky stretched from west to east and there was no getting away from it. Worse still, my phone was out of charge and my Kindle was too. Just to complete the trilogy, my Fitbit was telling me it was feeling a bit deflated on the power front too. I plugged in the phone and the kindle but forced the Fitbit to work for its dose of energy which it did in a disgruntled way beeping every hour to tell me to move my backside, which I also did in a disgruntled way. I blame the milky white sky for it all.
Eventually after lunch, we got ourselves in gear and went a walk to the shops. Scamp went to get milk and sensible stuff while I went for ice cream and sticky toffee pudding. Just a different kind of sensible. We carried our messages home and then while Scamp went out to comb the front grass, well, actually she was raking it, but when it was done it looked as if someone had combed it badly. While she went to do that, I went for a walk in St Mo's. It felt a bit cold, so I wore my big Bergy jacket with its fleece, but actually it wasn't all that bad once you were out and walking. The light was improving, but not enough to create shadows. For that you need directional light and there was none. I went to visit the ladybirds which were still hibernating and that's when the sun started to shine, about 4pm.
Although the photos of the ladybirds are interesting to me, I realise they have limited appeal to the general public. It was while I was walking home that I tried my old 10-20mm Sigma lens and grabbed a few landscapes. When I looked at them on the computer I thought a monochrome format improved them and that's what you see here.
Dinner tonight was Scamp's job. She made Chickpea and Spinach Curry and I thought it was delicious. She thought it was OK, but that there was too much salt in it. She's a bit of a perfectionist when it comes to seasoning, so I let her be right – just this once. My job was to make the flatbread and it turned out OK, but Scamp thought it was delicious. It's not that I'm a perfectionist about flatbread …
Interesting text from Hazy this morning which I missed when my phone was filling its boots with electricity. She told me that while they were out for a walk they passed a cafe where I had coffee a few years ago and sat writing a speech for a certain wedding. Now that is nice to know. It has changed its name and probably been through a few iterations since that day, but it's still there.
Tomorrow we don't have any plans. The weather looks like it will be the same as today. We might go out somewhere and look for breaks in the clouds.