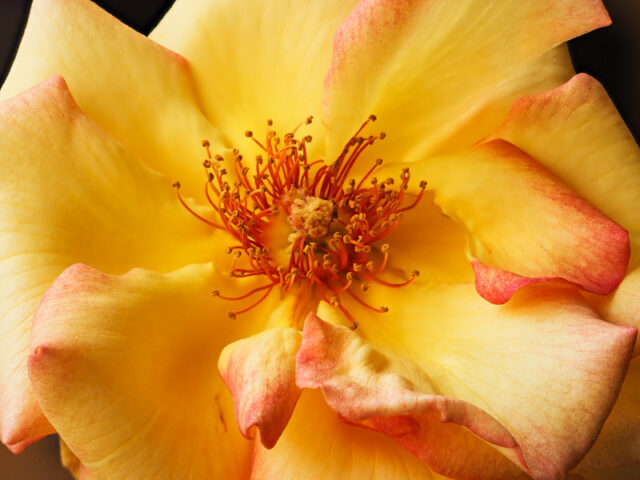 I woke early, before 7am and couldn't get back to sleep. I hate it when that happens.
Eventually gave up sat reading for a while. About half way through "Flowers For Algernon". Really old book I remember from Larky library around the mid '60s. It's quite dated now, but an interesting concept, none the less. Finally gave up completely and got up to make breakfast.
So, we were up fairly early for a change. It was a beautiful day. Not quite as hot as yesterday which was good. We did a bit of gardening. Actually, Scamp did a bit of gardening and I started fixing up the solar cell for Scamp's new LED light string. Finally, after a few false starts, we go a good place for the solar panel. Just a little one about 75mm by 50mm, but enough to power the lights. Many years ago, probably about 30 years ago, we all visited an Eco centre in Wales and I bought some shards of solar cells, hoping to build a small solar pane. It never got made. The cells were too fragile and most got cracked on the way home. Amazing to think you can buy a solar panel which charges a NiMH battery which in turn powers a line of fifty LEDs all for around £4. Back then, you could only have Red, Yellow and Green LEDs. Bit massive things by today's standard which drained a battery in about fifteen minutes. Not everything was better in "the olden days".
With the lights strung up and tested and all Scamp's potting up done, we adjourned for lunch. After lunch and a rest to let all that fatty goodness be digested, we went out for a walk round Broadwood Stadium avoiding kids on bikes trying to make the most of their last days of freedom before schools restart in the middle of the week. I'm sure there were teacher out there too, making the most of the last days of sunshine before they return to the grind. Oh, how I enjoy looking back at those last days of freedom from the standpoint of one who doesn't need to do that ever again.
When we got back without having taken any meaningful photos, I grabbed a camera and went for a walk in St Mo's while Scamp went to laze in the afternoon sunshine. I came home empty handed again. I'd seen yesterday's big blue dragonflies, but they weren't posing for me. They had far more important things on their minds, cavorting around the wee pond at St Mo's.
Dinner was Sea Bream with Long Stem Broccoli and Potatoes. It is one of Scamp's specialities and it tasted as good as usual. The starter was Bruschetta made with Italian crust bread I'd bought in Perth yesterday. Delicious too.
Watched the second British GP and enjoyed an interesting ending. Thankful really that we didn't have to sit through the whole boring race. Nothing happened that couldn't have been predicted by anyone who follows motorsport, with the possible exception of the fall of Vettel. It looks like he really has lost the plot. "Toys out of the pram" is the phrase that springs to mind.
Spoke to JIC and gave him a fleshed out version of yesterday's announcement that our love affair with the Red Juke is sadly coming to an end and another Nissan has now taken its place, albeit a Nissan with one less cylinder in its engine.
PoD today went to a focus stacked image of one of Scamp's favourite roses, the beautiful Troika. Focus stacking done in-camera and very neat it was too.
Tomorrow we may have to sign a contract to give some money to Mr Nissan for the chance to use one of his Blue Micras for a few years. Other than that and the chance of thunderstorms, hopefully another sunny day.