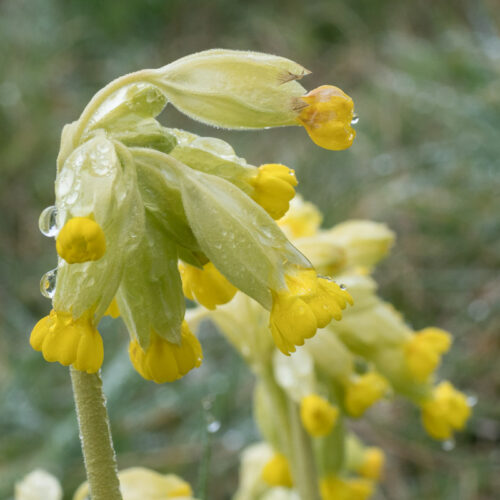 Today we got it.
We went out for a walk in the morning when it was just a drizzle that was falling from the sky. If we'd gone out half an hour earlier we'd have had a dry walk, but then again, if we'd gone out half an hour later we'd have been soaked. We just got a little bit wet. Came home, had a coffee and sat and watched the rain. I hadn't taken one photo on the morning walk. I just hoped it would dry up later and I'd get the chance to capture some photons.
Lunch was Tortellini fairly fresh stuff, soft and tasty. Not like the dried pasta variety which never really softens properly until you boil it for ages, then you lose all the stuffing. Like most things, it's worth the extra to get good pasta. Struggled with Lightroom after lunch. I don't know what the problem is. I blamed the virus killer I installed, but now I'm thinking it's the update to Mojave (MacOS 10.14) that Lightroom doesn't like. There are some folk writing on the InterWeb about it and I'm beginning to think it's true, because the new laptop is running Catalina (MacOS 10.15) and it just refuses to allow Lightroom to install on it. Perhaps Mojave was the thin end of the wedge and it just causes problems for my long in the tooth, old Lightroom. Such a pity, because up until now it has been bombproof. Still, nothing lasts for ever.
Finally I gave in. The birds were singing, which is usually a sign of a dry spell. I put my boots on and grabbed the camera. Scamp was hard at work preparing a rhubarb pie and a small apple pie to go with tonight's dinner which was Giant Fish Fingers, New potatoes and Marrowfat Peas. I did get some photos on the new Oly. My favourites were the Cowslip flowers with the raindrops still fresh on them and one of them got PoD. Actually the rain was still falling, but I didn't mind it much. I stood watching the swallows dive and spin around St Mo's pond catching insects on the wing and occasionally just skimming across the surface of the pond, presumably catching them as they hatched and lay defenceless on the surface film. Fascinating to watch, but pointless to try to catch. That's not to say I didn't try.
Dinner was as excellent as I hoped it would be and, even better, there's more rhubarb pie for tomorrow. The two of us scoffed the apple pie between us. Some of Scamp's best pastry skills on show today with a light, crisp pie that tasted as good as it looked.
A short dance practise tonight just to make sure we can indeed perform the Catherine Waltz to music. I'm sure that's my problem. Dancing it without music doesn't seem to be a problem, it's when we try to keep to the soundtrack that things go wrong. Hopefully tomorrow's class will show us to be faultless.
Today's topic for EDiM was Eyes, Ears, Nose, Hand or Feet. I chose Hand and made a mess of it. I know I left it too late, but I finally got the grip of it by making a fist of it!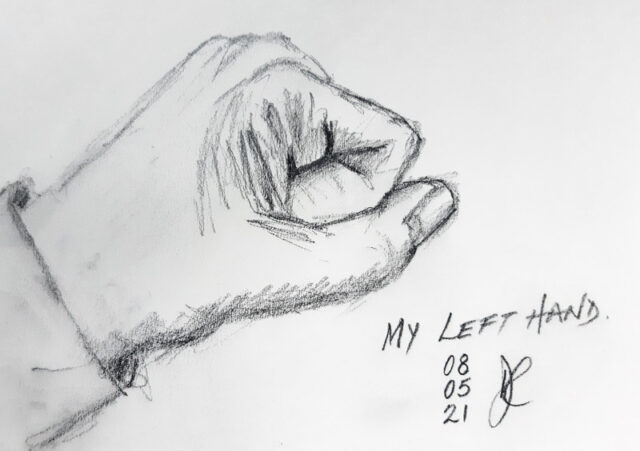 Tomorrow, hopefully there will be less rain and it won't stay all day. A little dry time would be good, weather fairies. If you're listening.