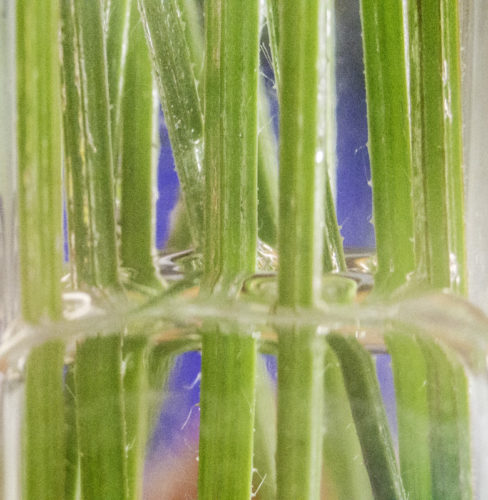 We had intended going swimming or to the gym today, but it never materialised.
The reason for our missing exercise is that today is Monday and the gym but especially the pool is over-run with folk on a Monday, having an extended weekend and eager to use up their Groupon vouchers for a 'pampering' session at the spa. Usually this means that the pull is full of floating islands of (mainly) women talking and taking up swimming space. The same happens to a lesser extent in the gym. There they just stand around gawping at the machines and wondering how they can get out of the room without looking a total fraud. It's one of my pet hates in the leisure centre. So, we didn't go.
Scamp was going for messages and I settled down to do a painting. All I needed to do was assemble the easel and load the photo onto my tablet, and there was the problem. Although I'd exported the photos to my NAS drive, their folder showed up on the tablet, but the folder was empty. I don't know where the photos went. I checked on the computer and they had been sent. Unfortunately the folder was empty on the laptop too. Nothing for it than to export them again and this time check that they landed on the NAS safely. They did. Now the tablet couldn't get network access. I showed it the WiFi extender with its green light. I showed it my phone which had network access. All to no avail. Finally I uninstalled the WD Mycloud app and re-installed it. Now it asked me for a twelve digit access code to connect to the NAS. I gave up. Scamp was now back home with half of Tesco in bags in the hall and I was running out of battery power in the tablet and patience. What's worse, I could access the photos easily from my (spit) Windows 10 tablet. I know, I know, I could use that instead, but this was a matter of principle now. Why does the Samsung not connect when a Win 10 tablet can? Answers on a postcard please. It was now time to make the dinner before we went to Salsa.
Salsa sorted me. It grounded me, as it usually does and I had a great time Tonight's new move was 'Disco'. A strange name for a salsa move. It's like calling Fillet Steak, reconstituted mince. Other moves tonight were Enchufe Dos and Enchufe Complicado
Today's PoD is of sweet pea stems in a rectangular vase. I turned it upside down ( the photo that is!) to make it look more interesting.
Hoping for an incentive to go out tomorrow, away from Android tablets.